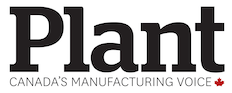 HAMILTON  — The Canadian Centre for Occupational Health and Safety (CCOHS) is helping workplaces take action on employee mental health.
Guarding Minds at Work, its redesigned online toolkit in partnership with the Great-West Life Centre for Mental Health in the Workplace, assesses and addresses psychological health and safety in the workplace and is available to all employers free.
It provides an eight-step process to conduct a thorough audit, using worksheets, surveys and reports that evaluate psychosocial risk factors.
The tool, available in English and French, provides a baseline from which to compare organizations with a 2016 nationally representative sample of industries, and helps employers undertake appropriate interventions, then measure the effectiveness of their actions.
Guarding Minds at Work can also be used to help organizations as they implement the National Standard of Canada for Psychological Health and Safety in the Workplace. It's a set of voluntary guidelines, tools and resources to assist organizations in promoting mental health and preventing psychological harm at work.