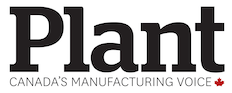 Are your employees working in a highly productive environment where they feel safe, respected and valued; the work is challenging; the demands of the job are reasonable; they have work-life balance; and the company supports growth in work and interpersonal development?
These are the hallmarks of a mentally healthy workplace.
Today's view of health and safety now includes a comprehensive approach that safeguards psychological health, promotes mental well-being and actively works to prevent harm due to negligent, reckless or intentional acts.
The most common psychological health problems in the workplace are anxiety and depression. Poor mental health hurts individuals, affects work, reduces employer profits and costs the Canadian economy billions of dollars each year.
There are several issues that impact mental health. The comprehensive workplace guide, Guarding Minds at Work, identified 13 psychosocial risk factors that can impact employees' responses to work and work conditions, and potentially cause health problems (see Psychosocial risk factors).
Employers are legally required to protect the physical and mental health of their employees. Many provincial occupational health and safety acts have been expanded to include harm to psychological well-being in the definition of harassment, but the general duty clause applies to jurisdictions that don't have explicit legislation.
Core values
What can employers do to support mental health?
1. Start at the top with the commitment and involvement at all levels of leadership including the board of directors, management, finance and human resources.
2. Implement a comprehensive workplace health and safety program that consists of strategies and related activities, initiatives and policies developed with input from employees.
3. Promote positive mental health by: encouraging active employee participation in decision making; clearly defining duties and responsibilities; promoting work-life balance; encouraging respectful behaviours; managing workloads; enabling continuous learning; having conflict resolution practices in place; and recognizing employee contributions to make them feel valued.
Make good mental health central to your company's core values and include these measures:
• Assess psychological safety and develop a plan to address it.
• Develop a policy statement that makes workplace mental health a priority.
• Specifically include mental health and psychological safety in your OH&S committee mandate.
• Develop policies and practices for workplace harassment, violence and bullying.
• Review current policies and procedures; consider how they might contribute to issues of violence and harassment.
• Educate and train managers and employees to recognize hazards such as harassment, bullying and psychologically unhealthy work conditions.
• Provide practical ways for co-workers to recognize and talk generally about mental health issues. Equip managers with the skills and knowledge needed to identify and respond to issues before they escalate.
• Educate health and safety committee members about the importance of mental health in the workplace.
• Develop substance abuse policies and inform employees.
For more information and resources visit www.ccohs.ca/healthyminds.
This article was provided by the Canadian Centre for Occupational Health and Safety (CCOHS). It provides information, training, education and management systems to promote the health and safety of Canadian workers.