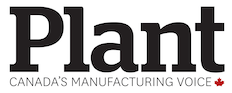 OTTAWA — Prime Minister Justin Trudeau has spoken to German Chancellor Angela Merkel about making progress on climate change and combating protectionism when they meet at the G7 next month in Quebec.
Both are hot button topics with President Donald Trump, who will be making his Canadian debut at the June 8-9 gathering in Quebec's Charlevoix region.
Merkel is the G7's longest-serving leader and has clashed with Trump in the past, including at his first summit last year in Italy.
Trump's trip to Canada is generating concerns among diplomats and analysts that Trudeau could wind up hosting a summit that could fracture the G7 into a so-called six-plus-one configuration with the U.S. as an outlier.
A top European Union official who will be at the table with Trump and Trudeau next month has blasted the US president over his recent decision to withdraw from the Iran nuclear agreement.
"With friends like that, who needs enemies?" EU Council President Donald Tusk said in Bulgaria on May 16.
The EU is a full member of the G7, which means Tusk and European Commission President Jean-Claude Juncker will join Trudeau, Trump and the leaders of Britain, France, Germany, Italy and Japan at the leaders' summit.
Trudeau and Merkel also spoke about the need to make "meaningful investments" on educating girls and women in crisis settings, a topic that the prime minister is being pushed to champion by leading aid agencies and anti-poverty groups.
The two leaders spoke while the prime minister was in Edmonton, but his office released an account of the call on Wednesday.
Trudeau has tried to find common ground with Trump on gender equality, which is an overarching theme for the prime minister's chairmanship of the G7.
Also, a Canada-US women-in-business group created by Trudeau and Trump released its fourth set of recommendations.
The group is trying to remove barriers to female entrepreneurs, and its latest report makes $1.4 billion in new financing from the Business Development Bank of Canada available to women entrepreneurs.
— With files from the Associated Press