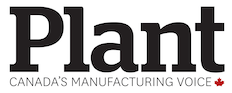 BRUSSELS—Prime Minister Justin Trudeau managed to steer clear of Donald Trump's blast radius Wednesday as the two leaders converged for the first day of the NATO leaders' summit, opting to meet informally to discuss North American trade irritants instead of the burning issue of defence spending.
But for anyone hoping to see sparks fly at NATO headquarters in Brussels, the U.S. president did not disappoint, complaining anew about defence spending even as he endorsed a joint communique supporting current commitments, and pointedly slamming a German natural gas pipeline deal he says has left the country "totally controlled" and "captive to Russia."
Trudeau did not have an official bilateral meeting with Trump on Wednesday, but did have a conversation with the U.S. president "on the margins" of the NATO summit, said a spokesperson for the Prime Minister's Office.
The conversation focused on trade, including efforts to revamp the 24-year-old North American Free Trade Agreement and the ramifications for those talks of Mexico's presidential election, from which left-leaning populist Andres Manuel Lopez Obrador emerged victorious.
The conversation was "positive," one official said. But Trudeau appeared to be far from Trump's orbit during the traditional gathering of leaders for the NATO family photo op and ceremony, standing quietly to the side as Trump chatted with Britain's Theresa May, NATO Secretary General Jens Stoltenberg and Luxembourg Prime Minister Xavier Bettel.
Trump held several official bilateral meetings, some 2,000 journalists following his every move, while Trudeau held only one: a talk with the prime minister of Sweden, Stefan Lofven, whose country is a partner nation to NATO.
The only time the Canadian prime minister pulled focus was during an early question-and-answer session with NATO delegates.
There, he announced that Canada will assume command of a new NATO training mission in Iraq—a deployment of 250 Canadian Armed Forces personnel, aimed in part at staving off Trump's complaints that Canada and other NATO allies are not doing enough to contribute to their NATO defence commitments.
Trudeau portrayed himself as a kind of counterweight to Trump's protectionist, anti-immigrant rhetoric, promoting the idea that Canada remains a refuge for migrants and that NATO countries must not only build military capacity, but also build societies that are "based on values and not identity."
"Those kinds of principles, I think, are going to be extraordinarily important in the 21st century as we get flows of migrations, people looking for better lives, people fleeing," he said.
"We have to start thinking about how we create societies that look at different stories as opportunities to learn and grow within your societies, rather than trying to keep the challenges of the world outside of your borders."
The question of "how to be open" is something NATO and the developed world will have to continue to grapple with in the coming years, he added.
"Yes, we need to take care of the poverty and challenges we have at home, each of us—but we also need to look at what we do to alleviate stress, tensions, misery around the world, because if we don't, the trend lines we'll be on as a world will leave us all poorer, poorer off."
Later in the day, NATO leaders issued an early final communique, in which they reaffirmed the alliance's "unwavering commitment" to see member states dedicate two per cent of GDP on defence spending by 2024, acknowledging growth in military and defence spending among many ally nations.
That came despite Trump pushing NATO leaders behind closed doors, unsuccessfully, to increase the NATO defence spending target to four per cent of GDP.
In a move that echoed his contentious departure from the G7 summit in Quebec, Trump later posted a tweet that appeared to contradict the communique, insisting countries should "pay two per cent of GDP immediately, not by 2025."
The summit wraps up Thursday after one more day of meetings.