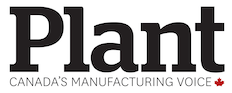 TORONTO — The third time may well prove to be a charm for Andrea Horwath, who both pundits and polls suggest has the most to gain in Ontario's spring election.
Horwath's New Democrats, long relegated to third-party status in the provincial legislature, are emerging as an alternative to the deeply unpopular Liberals, who have been in power since 2003.
Experts give much of the credit to the 55-year-old party leader, who they say has positioned herself as an effective foil to both the staunch populism of Progressive Conservative Leader Doug Ford and the familiar talking points of Premier Kathleen Wynne.
For her part, Horwath said her approach in the June 7 election will be to put herself and her personality on full display.
Horwath said the pledges at the heart of the NDP election platform grew from personal experiences on factory floors, in legal clinics and during years of motherhood.
"I think people deserve to know what makes their leaders tick," she said in a recent telephone interview from Thunder Bay, Ont. "We've had a premier that said she was one thing and then turned out to be something else. We have somebody in Mr. Ford who's trying to hide from who he is and not let people know exactly what it is he has in store…It's incumbent upon us to say to people, 'it doesn't have to be that way."'
RELATED
Wynne offers consistency over change in uphill battle for re-election
The platform on which Horwath has pinned her hopes is firmly rooted in traditional NDP ideology.
The document, dubbed "Change for the Better," touts free dental and pharmacare for all and promises free child care for families earning less than $40,000 a year. Other cornerstone pledges include more money for hospitals, higher taxes for those earning $220,000 a year or more, the return of the partially privatized Hydro One to public ownership, and a 30% cut to electricity rates.
Horwath said the priorities laid out in the platform harken back to her childhood in Stoney Creek, Ont., a suburb of Hamilton where she grew up in a family with strong ties to the manufacturing sector.
Her father Andrew became an auto worker at a nearby Ford plant after immigrating from Slovakia and marrying her mother, Diane. The comfortable income and secure benefits they enjoyed provided stability for her and her three siblings, Horwath said.
Over time, however, she said she's seen that security erode to the point where her son can't count on supports her parents took for granted.
When Horwath moved on to a role as a community development worker at a legal clinic, she said her interactions with everyone from single parents to new immigrants reinforced her belief in social justice.
Many of the NDP campaign pledges have echoes in the Liberal party's most recent budget, a document Horwath dismisses as a late effort to pander to voters who've been largely ignored in the past 15 years.
Her platform, she said, is founded on personal conviction.
"Sometimes those kinds of pieces of what makes a person who they are are not up front and centre in politics, but those things really do shape your value system and why you do what you do," she said. "…A lot of the things I feel passionate about come not just because I'm a New Democrat, but they come from who I am as a person."
Making Horwath the face of the campaign may prove to be a savvy strategy in a field dominated by deeply polarizing adversaries, according to one political observer.
University of Ottawa political studies professor Genevieve Tellier said that while Ford and Wynne provoke visceral reactions among their opponents and are both deeply disliked in some factions of the electorate, Horwath has consistently ranked as the most popular personal choice for premier even as her party trails the Conservatives in the polls.
Tellier said Horwath has had time to establish herself as a steady hand and consistent communicator during her nine years at the party helm, traits she said may be seen as assets when contrasted with her rivals' ongoing attempts to portray each other as untrustworthy or corrupt.
"It's always a bit easier when you're in the opposition to have this kind of support, but…it's very consistent," Tellier said. "As a person, she's likable, I would say. People are not concerned by her personality."
But despite Horwath's status as a three-time veteran of the campaign circuit, Tellier said some questions remain about her political instincts.
The 2014 election was triggered when Horwath withdrew support for a Liberal government she'd propped up for two and a half years, Tellier said. But the contest, in which Horwath ran on a more centrist platform, did not result in more NDP seats in the legislature.
However, McMaster University political science professor Peter Graefe said Horwath gained ground in other respects.
While her centrist platform lost her seats to the Liberals in vote-rich Toronto, he said the approach was reflective of her working-class roots and helped her gain credibility and votes in other parts of the province.
Even her present-day platform, though more ostensibly left-leaning, adheres to those working-class values, Graefe said, citing the NDP child-care plan that is geared to families' incomes unlike the Liberal pledge to make child-care free for anyone over the age of two-and-a-half.
Graefe said the combination of years of work and the recent shifts in Ontario's political cast of characters leaves Horwath in a uniquely positive position as the campaign gets underway.
"She certainly has the most to gain," he said. "If it goes poorly, she can move on to something else. If it goes well, then she has a new opportunity ahead of her."