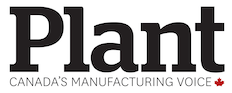 TORONTO — Ontario's opposition parties seemed to write off the governing Liberals nearly halfway through the province's election campaign, as new polls suggest the Progressive Conservatives and the New Democrats are tied for the most support.
Premier Kathleen Wynne – whose Liberals have fallen to third place in recent polls – appeared to concede that it is not going as well as she might have hoped for her party, which has been in power for 15 years.
"I'm not under any illusion that this is not a challenging election for us," she said during a campaign stop in Toronto.
"I absolutely get that…It's a really, really important election for this province because it is an election about what our province is going to look like going forward."
Two recent polls suggest that the NDP now has the most support in the election, along with the Progressive Conservatives. In the months before the campaign, polls had shown the Tories with a hefty lead, followed by the Liberals and the NDP.
"It's pretty clear that people have decided Kathleen Wynne and the Liberals are not going to form government next time around," said NDP Leader Andrea Horwath. "On June 7 there will be a new premier in the premier's chair. The decision folks have to make at this point is: is that going to be Doug Ford or me?"
Ford similarly framed the choice facing voters.
"People are going to have a very clear, very clear choice," he said. "When it comes to June 7 they're either going to vote in a radical NDP…or they can vote for a Doug Ford PC government."
Their assessment appears accurate, said Genevieve Tellier, a political science professor at the University of Ottawa.
"The NDP is gaining momentum and so they are becoming the main opposition or alternative…to the Conservatives, so basically the fight would be between the two," she said.
"But if you look at different areas within the province, there's kind of a different picture emerging," she said, noting the battle within Toronto appears to be between the Liberals and the NDP.
"Yes, of course, the Liberals are third, it's going to be difficult for them to improve but I think that in some area they are putting a good fight so they should not be entirely discarded," she said.
What matters more than popular support, however, is winning ridings, and it's possible the NDP and the Liberals will split the vote, allowing the Tories to snatch certain areas, Tellier said.
Some observers are already encouraging voters to cast their ballots strategically. Anishinabek Nation Grand Council Chief Patrick Madahbee issued a statement urging its members to pay attention to their ridings and to each party's platform and vote strategically.
"We cannot go backwards and elect a premier who is not going to consult with First Nations, honour existing agreements and advance First Nations priorities," he said. "It just harkens back to the Mike Harris era and current Trump-style politics."
That the Tories are seeing their support falter slightly after months in the lead suggests that some voters are losing faith in Doug Ford, possibly over his lack of a costed platform, said Tellier.
"I think most Ontarians want a plan…want something to maybe not hope for but to believe in and we don't see that with Doug Ford," she said. "I think the drop that we are seeing is people are not sure anymore if Doug Ford is really…the person that can deliver what they're looking for."
As the NDP's popularity appears to rise, so has the attention from its competitors, who have increasingly focused their attacks on the party in recent days.
The Liberals began the day May 22 by attacking what they call an "irrational" plan by the NDP to start decommissioning the Pickering Nuclear Generating Station this year.
The long-term energy plan released by the Liberal government last year has Pickering operating until 2024, and they say shutting it down this year would put Ontario's energy supply and the production of medical isotopes at risk.
Horwath said all parties agree the plant can't operate forever.
"The difference is, we will begin the decommissioning process immediately, which will bring more jobs to the area – as opposed to the Liberal plan, which is to mothball that facility for 30 years and allow the next generation to figure out the decommissioning," she said. "We are listening to and paying attention to the experts that are going through that process right now on the current licence and when the closure happens we will tackle the decomissioning immediately."
Ford used his main campaign event of the day to announce that a Tory government would keep Pickering open until 2024.
The Tories also held a separate news conference with two candidates to accuse the New Democrats of having several "radical" candidates, including Sept. 11 conspiracy theorists and a woman who is against wearing a poppy on Remembrance Day.
"Five NDP candidates…have radical and extreme views that do not reflect the people of Ontario," said longtime Tory legislator Lisa MacLeod. "I think it's important that we recognize that Andrea Horwath has, for too long, just shrugged off any transparency and accountability on some of these candidates."
The Liberals are also continuing to hammer the NDP on their platform funding, after Horwath admitted over the weekend that an error would leave them with a deficit that's $1.4 billion larger than originally planned.
— With files from Shawn Jeffords, Liam Casey and Allison Jones