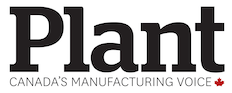 TORONTO — At a time when polls suggest Ontario voters are clamouring for change, Kathleen Wynne is offering them something far less dramatic: consistency.
Five years after becoming the first female premier in Ontario and the first openly gay premier in the country, the Liberal leader is facing an uphill battle for re-election as her popularity and that of her party continues to slump.
While much of the discourse around the campaign has so far been on personality rather than policy, Wynne is hoping to turn the tides with a plan she says is steeped in her values and builds on her party's achievements.
But she's also emphasizing what she calls a stark contrast between her approach to government and that of her Progressive Conservative rival, Doug Ford.
RELATED
Wynne, Ford dominate headlines as Horwath campaigns on 'change for the better'
"The notion of change is going to become more about 'how is the policy that's being put forward by the Liberals or the other parties going to change my life for the better?"' Wynne told The Canadian Press.
"Everything that we are doing and everything that we've brought forward in our budget and we will bring forward in our platform is rooted in work that we're already doing or that we've already done. So this is the next step."
The Liberals, who have been in power for 15 years, laid the foundation for their platform this spring in unveiling a budget that targets nearly every demographic, pumping billions into health care, child care, and support for seniors, as well as a drug and dental-care program for people without existing coverage.
But the $158.5-billion fiscal plan also plunges the province back into deficit, with the books expected to stay in the red for six years – breaking a key Liberal promise to balance the budget through 2019-20.
Their detractors have accused the Liberals of pandering for votes in an effort to distract from their record, with the Progressive Conservatives accusing them of compromising the province's financial future and the New Democrats saying the government isn't doing enough to help those in need.
While some controversies stoking the anti-Liberal sentiment occurred under her predecessor, Wynne has faced significant backlash over some of her own policy decisions, particularly the move to partially privatize Ontario's largest electricity transmission and distribution provider, Hydro One.
Dogged by resentment over rising electricity costs, Wynne also brought in the Fair Hydro Plan, which saw the government borrow money over the long-term to cut rates immediately.
That contributed to an ongoing battle with Ontario's auditor general and financial accountability office, who both say the government's accounting on the plan as well as revenues on two teacher pension plans has led the province to underestimate its deficit by billions. The Liberals have attributed the discrepancy to an accounting dispute.
Wynne's implementation of a cap-and-trade carbon pricing system and staggered minimum wage hikes have also faced pushback from the Tories and the business community.
But the longtime politician who was first elected as a Toronto school trustee said she has always seen government as a force to help those who need it most.
"I can go back through my life and I can find the threads of my belief system and my value system throughout that whole time. There's no inconsistency. I have pushed and fought for fairness my whole life," she told the legislature on the day before the campaign began.
Her grandmother was a teacher who taught her pupils' parents, most of them Italian immigrants, to speak English after realizing they wouldn't otherwise be able to help their children with schoolwork, she said.
Her grandfather was a First World War veteran who practised medicine and allowed patients to pay him in baked goods when they couldn't afford their bills, she said.
Wynne's parents, a general practitioner and a professional singer, rallied to create a singing program for young people with severe disabilities in a long-term care home, she said.
"Early on, my value system was that if you see a problem, let's figure out how to fix it. If there's somebody who needs something, let's make sure they get it," Wynne said.
But keeping the focus on the work that needs to be done will be the biggest challenge in the weeks leading up to the June 7 election, said Wynne, who has predicted the campaign will take a vicious turn.
"There's a tone that's crept into the political discussion, the political debate, into election campaigns that is very problematic because it does have more to do with individuals and personalities and personal attacks than policy," she said in an interview.
"The other reality is that social media has given a lot of permission for people to say whatever they choose without any accountability and that can create a very nasty undertone as well."
Recently, Wynne called out Ford after he suggested some Liberals could face jail time if they pulled what he described as "shady tricks" with taxpayer dollars. She accused him of being a bully and likened him to US President Donald Trump.
One political observer said Wynne needs to frame Ford in a way that will make him less appealing to swing voters without going so far as to seem desperate.
"The strategy has to be that change for change's sake is not necessarily the best thing if you can paint the other person as not worthy of the change," said Tamara Small, a political science professor at the University of Guelph.
Wynne must not focus all efforts on Ford, however, since NDP Leader Andrea Horwath appears to be making inroads, said Kathy Brock, a political science professor at Queen's University.
The Liberals also have to shore up Wynne's fiscal profile and show they can afford their promises, Brock said.
Other factors may also play a role in the anger directed at Wynne, Brock said, pointing to studies suggesting female politicians are treated more harshly than their male counterparts when they begin to fall out of favour.
"People get angrier at them and are more negative about them than when men's popularity starts to decline and it makes it much harder for women to recover," she said. "I think that's one thing Kathleen Wynne is facing."