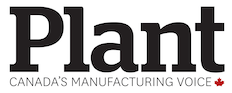 Say what you will about its policies and delivery, the Conservative government in Ottawa gets manufacturing, particularly its impact on the economy (about 13% of GDP), and the important role it plays in jobs, innovation and trade.
It has directed funding and incentives to key industry sectors, provided tax incentives, hammered out trade deals to open up new global markets, while actively engaging the US on critical issues such as snags at the border that impede trade. And there's more to come in the budget.
Kathleen Wynne's Liberal government in Ontario also gets manufacturing. Next to the now dominant service industry, it's a key driver of the provincial economy; so Liberal governments have implemented similar tax and funding measures.
She boldly proclaimed in January that Ontario was prepared to shield the nation from the beating the economy has endured from the decline of the energy sector. But she will not have an easy time of it. Ontario has much going for it as a place to invest in manufacturing, but its high costs are a detriment, and electricity is a particular bother.
Successive Ontario governments mishandled the file and Wynne's administration appears to be continuing the bungling.
Just over a year ago energy minister Bob Chiarelli unveiled the province's long-term energy plan, which projected an increase in industrial power costs of 33% over five years and 55% in the next 20. That's a great plan if the intent is to wave off potential investment to less costly jurisdictions in the US or Mexico.
The Association of Major Power Consumers in Ontario (AMPCO), which represents 40 big industrial users, benchmarked Ontario's delivered rate and found it to be higher than New Brunswick Quebec, Manitoba, Alberta and BC, plus several (competing) US jurisdictions.
AMPCO also breaks down the cost, which includes the hourly energy price, transmission, distribution, wholesale market service charges, the global adjustment and debt retirement charge. Of this inventory of rates and charges, the last two are of particular concern.
The stranded debt (from the break-up of Ontario Hydro into several companies) was reduced to $7.8 billion, but cost businesses and households $11.5 billion. Finance minister Charles Sousa has offered some financial hocus pocus to account for the difference and counter accusations of slippery management, but bear in mind this comes from the same bunch who cost taxpayers close to $2 billion not to build a couple of natural gas power plants. Industry will be stuck with the debt charges until 2018.
The global adjustment is another major annoyance for existing ratepayers. It's supposed to cover the fixed costs of the power system, which includes above market prices paid to private energy generators, green energy producers and some Ontario Power Generation operations. This "adjustment," which can exceed the actual price of the electricity, is especially galling because Ontario now generates more power than it needs, so it's selling the surplus to its neighbours at a loss, or paying them to take it.
Industrial users are in agreement something more must be done to lower electricity costs. Ian Howcroft, vice-president of Canadian Manufacturers & Exporters – Ontario has suggested an industrial rate. And AMPCO president Adam White suggests in a Star article earlier this year that the province direct some of the cheap surplus power to industry; both ideas geared to attracting investment and maintaining manufacturing jobs.
Ontario is offering incentives for potential investors, plus a market tool that will allow big users to reduce the global adjustment, but such tinkering does not address the structural problems of Ontario's power struggle. That shield Wynne promised the nation will have to made of something more substantial than bold words and good intention.