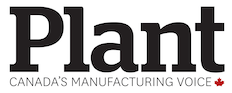 Ontario's Wynne government has unveiled a plan to reduce sky high electricity bills by 25%, but many manufacturers won't benefit.
The reduction announced March 2 includes an 8% rebate introduced in January and a further 17% reduction that will come into effect this summer if the Liberal's Fair Hydro Plan bill is approved by the legislature.
Premier Kathleen Wynne has likened the plan to re-amortizing a mortgage over 30 years instead of 20, and Energy Minister Glenn Thibeault expects it to cost about $25 billion. Opposition parties suggest that figure is more like $42 billion.
Critics have been quick to pan the plan that refinances up to $28 billion costs destined to land in the laps of future taxpayers. The Wynne government hopes the move will improve its prospects ahead of next year's election, although the party currently trails the Progressive Conservatives by 14% according to a number of polls.
How do the people view it?
A Mainstreet Research poll commissioned by Postmedia shows 41% of respondents see the reduction as a political move, but 47% approve of the plan compared to 35% who disapprove.
The rate cut is a welcome development for residential customers already dealing with the highest energy costs in country, and it also delivers some benefits to business, but the scope depends on the size of the organization. This is of particular concern for manufacturers who blame skyrocketing and uncompetitive energy costs (plus a cap and trade program) for impairing their ability to make much-needed investments.
And the province's time-of-use pricing system has increased peak time energy use costs by 81% since 2010, according to Ontario Energy Board data.
Relief in sight?
Ontario's plan includes the expansion of the Industrial Conservation Initiative (ICI), open to manufacturers and large industrial consumers that can save up to 33% of the global adjustment. Instead of paying the wholesale global adjustment rate, eligible companies pay based on their share of the demand for power used during the highest five peak hours of the year.
Introduced in 2011, only Ontario's largest companies could join – those with a peak power demand of more than 5 megawatts. The threshold has been lowered twice already, now sitting at a single megawatt, and the new Fair Hydro Plan proposes opening the program to businesses with peak power demands of just 500 kilowatts.
This could benefit manufacturers too small to take advantage of the program's original requirements. Yet it does nothing for smaller companies with a peak power demand lower than the 500-kilowatt requirement, and it's a miss for the largest manufacturers, while many medium-sized manufacturers aren't eligible for the original 8% rebate because they consume more than 250,000 kilowatt-hours of power annually.
Jocelyn Bamford, founder of the Coalition of Concerned Manufacturers and vice-president of Automatic Coatings Ltd. in Scarborough, Ont., says the new plan and the expansion to the ICI doesn't do enough to address the needs of manufacturers, particularly smaller companies that feel the most pain from high power costs.
Automatic Coatings, which has 75 employees, feels the pain daily. Its hydro costs increased by more than $8,000 in a single month last year – the extra costs not from using more power, but instead government add-ons, including the global adjustment.
"The problem with programs like ICI is that the majority of Ontario's manufacturers employ 50 people or fewer – a lot of them don't have the resources to have visibility in those programs," she says. "And if you choose to pursue one of the available programs, you're going to have to bring in consultants and external energy managers, resources that essentially eliminate any savings you'd see from participating in the program to begin with."
She says the Ontario government needs to develop a plan with a competitive per kilowatt-hour rate to keep companies from moving to lower cost jurisdictions in the US. That means rolling money available to manufacturers from complicated and labourious green energy and energy efficiency programs into a competitive rate for industrial power users.
"The reality is that companies need to get their operational costs in order, and that starts with energy costs," she says. "If not, Ontario is going to continue to lose manufacturing capacity to the US and companies will continue to go out of business."
Ian Howcroft, vice-president of Canadian Manufacturers & Exporters – Ontario, was pleased with the expansion of the ICI program, but he shares Bamford's concern about the ability of manufacturers to participate in the cost reduction programs, particularly the "enormous" numbers of SMEs that don't qualify.
"To participate in these programs you have to have expertise and knowledge that many manufacturers, particularly SMEs, don't have in-house," he says. "We have to find ways to simplify these processes and allow everyone to participate."
Howcroft is also seeking a commitment from the government to develop an industrial energy rate that would cut costs to manufacturers and increase their competitiveness while encouraging investment in Ontario.
"It's a complicated system we have here, so everything won't change at once. We want an industrial rate that provides manufacturers with the ability to remain competitive. [Manufacturing] is the largest [sector] we have – we need those jobs and investment – and right now the cost of energy is an incredible deterrent to both."