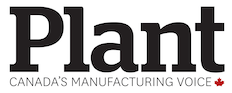 I belong to the Generation Y (or Millennial) cohort born between the mid-1980s and early 2000s, known mainly for our civic-mindedness, confidence, tolerance, and increasingly liberal outlook on cultural and social issues, with dashes of entitlement and vanity tossed in for good measure.
Unfortunately, those traits don't necessarily translate into economic prosperity. Yet there are good jobs in industry going begging because of a shortage or mismatch of skills. As a Millenial, I can say, from experience, that some of the blame lies with our education system from the primary to post-secondary levels, which has focused on preparing students for a job market of the past rather than the future.
In high school, the emphasis was on getting a university degree. In what, it didn't necessarily matter. For some it was professions, but most went for general arts degrees. All that mattered was $50,000 for the university of my choice to earn a piece of paper that my parents framed and displayed in their living room.
Because I wasn't streaming through engineering, I heard nothing about the opportunities available in manufacturing, or any of the other heavy industrial sectors.
Too much focus on "degree" instead of "career" is making the job market for many young people overly competitive and not particularly lucrative. And we are looking at a standard of living that is less than what our parents enjoyed at our age. We have to choose between paying inflated rents on tiny condominiums or living in Mom and Dad's basement. And this is on top of a decade of student loan payments. Forget about owning a house outright before we're 100.
Serving coffee and trying to get by isn't a career. Young people need the kind of employment opportunities industry provides. Generation Y will find its feet. We're a resourceful bunch. But as the Baby Boombers clear out, the workers who take their places will have to be better prepared than we were.
Delivering skills
Canada's education system is consistently ranked one of the world's highest, most recently second only to Finland among 16 peer countries in a Conference Board of Canada How Canada Performs report.
But we've dropped out of the top 10 in international mathematics standings, placing 13th. That's down three spots from 2009 in the OECD's Programme for International Student Assessment survey. That should raise alarms – most in-demand careers associated with skills shortages, such as engineering and technology applications, are math and science intensive.
The Canadian Chamber of Commerce estimates there will be 1.5 million vacancies for skilled jobs by 2016. Those are jobs for the taking if we're able to deliver the right skills. But a Canadian Council of Executives survey reports 66% of businesses say the shortage of skilled workers has serious implications on major projects and their willingness to make investments. That's a concern for manufacturing, which needs investment if it's to grow and provide the kind of jobs that finance a vibrant middle class.
To fill some of the shortages, manufacturers will be helped along by the recently finalized Canada Job Grant, which brings together the federal and provincial governments with employers and provides funding of $15,000 per employee for job-specific training.
But schools have some work to do. They need to place even greater emphasis on jobs of the future, which means being more acutely tuned to developments in business and industry, and how they relate to the soft and hard skills students will need in the workforce.
Prime Minister Stephen Harper has called this skills dilemma the biggest challenge our country faces. Meeting the challenge requires collaboration and commitment from governments, schools and businesses to ensure future graduates are better prepared for the careers that raise everyone's standard of living.
Comments? E-mail mpowell@plant.ca.