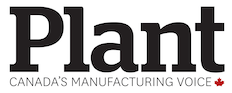 With new collective agreements covering 2,000 workers at 11 Resolute Forestry Products plants across Quebec and Ontario – a deal that will set the pattern for negotiations covering 8,000 other workers east of Manitoba – forestry is on a renewed footing and ready for a long-overdue national dialogue about its future.
Canada is rich in natural resources, but we must consider how to harness them and serve everyone's interests by generating good jobs and supporting communities while leading innovation and meeting the highest standards of environmental stewardship.
As one of the industries upon which our country was built, forestry is as an integral part of our modern economy and a renewable natural resource that can have a stronger future.
Canada is the world's largest forestry exporter, shipping more than half of its $57 billion annual output. Logging, pulp and paper, and wood products manufacturing employ 190,000 Canadians. Most have good jobs with decent wages and working conditions.
The industry and its workers make important contributions to the public purse, helping to pay for essential services such as health care, education and infrastructure.
But the sector is in transition.
There have been many challenges over the past decade, including the loss of one third of its jobs, rapidly changing markets, a shift in consumer demand away from newsprint and other papers, an over-valued loonie that hit all exporters, and the global financial crisis and recession. After painful restructuring supported by some solid government policies that drew on the dedication and sacrifices of forestry workers, the industry is rebounding and poised for a much brighter future.
What lies ahead? New, innovative products; the development of biopathways and nano-cellulose technologies that apply forestry resources to never previously imagined consumer and energy uses; and a sustained transition to higher-value growth products and markets. But a wave of imminent retirements means the industry could need up to 60,000 new workers by 2020.
Federal program expansion
Successful forestry industries around the world adopt smart and innovative policies to manage public resources, harness opportunities, and address responsibilities. Canada must do so as well. This will require a significant expansion of the federal Forest Industry Transformation program, hand-in-hand with complementary provincial initiatives.
Action items include sustainable rules for wood harvesting that secure investments and jobs while meeting the highest environmental standards; stable and appropriately priced hydro electricity; a modernized transportation infrastructure; and trade policies that support high-value forestry exports while protecting against unfair measures imposed by other countries; and control over the export of unprocessed raw logs.
To develop a successful national forestry policy, the federal government must bring together business, government, labour, and community leaders in a reinstated National Forestry Council.
It must have a specific mandate to investigate all issues and make public recommendations for a strengthened, high-value forestry industry with the full participation of provincial governments. This requires adequate resources to engage stakeholders and deliver recommendations within a set timeframe.
Workers have done their part to put the industry on a renewed footing and in the course of our negotiations, Resolute Forestry Products has joined our call for a reinstated council.
Canada's forestry industry is at a crossroads. If we make the right choices, the future will be bright.
Comments? E-mail jterrett@plant.ca.