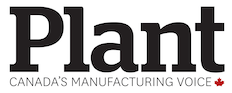 In a technical paper on troubleshooting air-oil systems, Tim Fawcett, technical sales specialist for HASTEC Rebs Inc. in St. Catharines, Ont., described lubrication systems as simpler and cheaper than oil-mist systems because a precise volume of oil (that never changes state) is introduced to a turbulent air stream. It's carried along the inner wall of small-diameter tubing, relying on the wall adhesion effect. Wherever air goes, lubricant follows, coating components and there's no oil to drain.
The major components of an air-oil system are a main oil supply, satellite stations and air-oil distributors. The primary functions of the main oil supply (MOS) are oil filtering and storage, and oil pumping to the satellite stations. The satellite stations (SAT) provide oil flow dividing, air-oil mixing, and air-oil monitoring. Finally, at the air-oil distributors, the functions of turbolubes are a coarse division of air-oil from the satellite stations, a final division of air-oil flow to lube points and the provision of a system back-pressure control.
Typical system fault alarms involve MOS oil levels, air pressure at MOS and SAT, high or low oil and air flow.
Here are some problems and their fixes:
• Nuisance air flow alarms. They're usually caused by widely fluctuating plant air pressure or too high oil viscosity. Check plant compressors and oil viscosity. Use lower viscosity during winter months.
• Oil stops flowing and backs up into the satellite stations. The cause is likely ongoing SAT air flow issues that have been ignored for a long time, or the system continues to run when equipment is shut down for a prolonged outage. Check for and correct low air flow, and shut the system down during outages.
• Too much, too little or no oil in the bearings. There are two possible causes: oil solenoid interval or cycles have been adjusted incorrectly; or the flow in and out of a turbolube distributor is blocked. Reset oil solenoid interval or cycles, and disassemble and clean defective turbolube distributors.
• Low air flow resulting in hot or dry bearings. This is caused by bearing seals that close under pressure, or when the flow in or out of a turbolube distributor is blocked. To remedy, correct seal orientation. Disassemble and clean turbolube distributors.
• Water ingression or contamination. Causes include damaged, loose or worn bearing seals, or SAT air pressure is set too high, causing pumping action with frequent "burping." Repair or replace seals and lower SAT air pressure.
Following these practices will help prevent unscheduled machinery downtime.
This article is adapted from a presentation hosted by the Society of Tribologists and Lubrication Engineers in Hamilton. Steve Gahbauer is an engineer and freelance business writer.
This article appears in the September 2014 issue of PLANT.
Comments? E-mail jterrett@plant.ca.