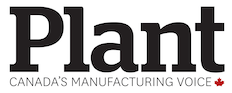 Bombardier Aerospace started its lean journey in 1997 when the transportation giant introduced Six Sigma practices into its operational model.
Nearly 20 years later, with 2013 revenues topping $9.4 billion, more than 37,000 employees and a $37.3 billion order backlog, it has developed those initial practices into the Achieving Excellence System (AES). This integrated management program fosters employee engagement through a continuous improvement roadmap that defines and integrates world-class best practices.
The system drives continuing advances and stable processes achieved by creating a culture of continuous improvement from the bottom to the top.
"We now know how to measure what we do, and where we need to improve every day, every week and every month," said Gordon Castle, a Bombardier AES manager during a session presented at the Association for Manufacturing Excellence's (AME) Measure Up for Success event May 6-8 in Mississauga, Ont.
AES is based on lean principles and driven by continuous learning through a plan-do-check-act (PDCA) cycle. Its success depends on involving employees in process strategy development.
It's made up of five stages, starting with Bronze, which means the company is working to build a foundation through developing employee awareness of its enterprise strategy, introducing lean principles such as 5S, and developing a strategic baseline. The pyramid peaks at Diamond, with the company operating in a daily continuous improvement mode and embracing global best practices as outlined in the enterprise strategy.
Castle, who has been working with the Bombardier system for four years, said the company has reached Gold and is now deploying a focus on common behaviours and tools, which includes a PDCA approach to problem solving and the use of balanced scorecards.
Balanced scorecards, a central component to AES, help translate strategy into action and provide a series of key performance indicators for uncovering deviations from planned objectives.
By using the scorecards, the program engages employees and focuses the organization on operational levels that include: safety, quality, productivity, human development, cost and AES deployment.
Key to the program's success is Xcell, an enabler award system that encourages employees to initiate and implement their own solutions to challenges in day-to-day work.
"We've created an army of problem solvers by developing the capability within our team. It's not a suggestion box – we want to engage employees at all levels to initiate the idea. It's about empowerment," said Castle.
Achieving Excellence managers like Castle also spent a lot of time with management to coach them on how not to turn down an idea.
"We want to harness the energy from the idea and turn it into something tangible."
In 2013, more than 69,700 Xcells were implemented thanks to an 86% participation rate from Bombardier Aerospace employees, due in large part to the focus on coaching.
Bombardier's efforts have been noticed and recognized. In October its Toronto facility, where twin-engine turboprop airliners and Global Express business jets are manufactured, was presented with the AME Manufacturing Excellence Award for continuous improvement and enterprise excellence. More importantly, fostering employee engagement to drive continuous improvement is proving to be very good for business.
This article appears in the September 2014 issue of PLANT.
Comments? E-mail mpowell@plant.ca.