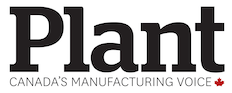 Become familiar with the pump's proper performance, closely monitor its operation and quickly correct problems to avoid interuptions.
A pump breakdown can bring production to a halt so here are some troubleshooting tips to help you avoid potential problems.
In most end suction centrifugal pumps the radial or line bearing, located closest to the stuffing box, handles most of the radial loads put on the impeller. The other bearing in the power end of the pump, located close to the coupling, is the thrust bearing.
Low or medium speed pumps usually have oil bath lubrication. The oil should be at the centre of the lowest rolling element. A sight gauge will monitor the proper oil level, which is maintained by a constant level oiler.
A single centrifugal pump impeller generates thrust in the direction of the suction eye, keeping the shaft in tension. This is because the impeller discharge pressure acts on both the front and the back shrouds. The rear shroud has a larger surface area, so there's a thrust toward the eye. Almost all pumps thrust toward suction.
On small low-pressure pumps the thrust is relatively small. But as pressure rises, the thrust must be compensated to avoid the need for larger thrust bearings. The most common way to achieve this compensation is to use balancing holes. They relieve pressure on the back shroud by providing a flow path to suction, which reduces axial thrust. Close-fitting clearances between the impeller and the casing also help reduce the pressure on the lower part of the rear shroud by throttling flow.
Pump-out vanes on the rear shroud also reduce thrust. These vanes pump the high pressure liquid back into the main flow, reducing the pressure acting on the back shroud.
Keeping water and moisture out of overhung pumps is a problem.
Using seals
Using flinger rings is usually the most effective way to protect bearings from moisture. Keeping bearing oil hot is a poor practice since bearing life is directly related to heat. Many commercially available pumps do not have enough oil capacity. The minimum should be two litres.
Seals are usually not very effective. Grease or lip seals have a useful life of about 2,000 hours, equal to 84 days when the pump runs 24 hours per day. Labyrinth seals are superior to lip seals but are not totally effective because they seal with non-contacting surfaces. There are, however, some new labyrinth seals that come with a static O-ring that provide superior static stability.
Source: Michael Dufresne, customer support services at Sulzer Pumps (Canada) Inc. in a presentation to the Hamilton Section of the Society of Tribologists and Lubrication Engineers (STLE).