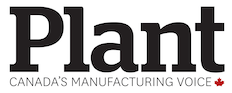 Waterjet technology follows the same basic principles as when it was first used by coal miners during the 1800s. They designed simple systems using pressurized water from streams or rivers to cut through debris and coal to increase access. Today's waterjets are big machines with deep water tanks that cut almost any material at 60,000 to 87,000 psi.
But the scale of waterjet technology used at INTRICUT's custom tool and die shop in Niagara Falls, Ont. is quite different – and for good reason. This family-run enterprise is using a micro waterjet for prototyping or machining very small components, a niche application for which there is growing demand. The machine delivers edge finishes in the 16Ra inch range, and cut tolerances of 0.0005 of an inch, depending on material type and thickness. Think of it as waterjet cutting approaching wire EDM precision, but faster.
It's the only micro waterjet system used for custom work in Canada, according to INTRICUT, and it's one of the latest innovations instigated by Kevin Stoll and his dad, Mike, who opened his shop in 1996.
The business began in a small building with one wire EDM. However, at the time demand for tool and die shop services was strong, and growth included many other services, including sink EDM, CNC machining and reverse engineering. Clients included John Deere and General Motors. Over time, Mike expanded the shop space to 3,600 square-feet and increased the staff to six employees.
Meanwhile, Kevin was growing up. By 13, he was cleaning the machines, sweeping floors and learning the ropes. When it came time to decide on a career path, it was pretty clear where he was heading. Both grandfathers, three uncles and his father were tool and die makers, so you could say the trade is in Kevin's blood. He completed his apprenticeship and is now co-owner with Mike.
In 2005, manufacturing in Ontario was showing signs of slowing. Many of INTRICUT's primary customers closed while others moved to China. At this point, Mike decided to invest in a machine that would allow his shop to offer more services, so he bought one of the first conventional waterjets in the Niagara Region. As he had hoped, it attracted orders from, for example, architectural and interior design customers for logos, signs, and floor medallions cut from materials such as granite. This carried INTRICUT through the economic downturn.
Waterjet experience
By the end of 2017, INTRICUT had 12 years of conventional waterjet experience under its belt. But Mike and Kevin felt it was time for a new plan that would move the business forward.
"We had done abrasive waterjet cutting for more than a decade, so we were already very familiar with the technology," Kevin explains. "We noticed that there was a growing demand for quick turnaround and smaller, lighter, high-precision parts and assemblies made from advanced materials. A micro waterjet seemed to be a logical direction to go. No one else in the region had one, so we would be able to offer unique services."
After many hours of research, they decided on the OMAX MicroMAX.
Its 5-axis cutting head was key," Kevin says. "It makes it possible to cut without a taper, thus allowing us to produce parts with straight-walled, 90-degree edges and a finish comparable to parts cut on a wire EDM."
The machine produces shims, brackets, ring frames, gaskets and spacers, gears and other specialty components: the applications are virtually endless. "We can cut almost any material, metal or non-metal, and any complex shape – including holes – in one process, eliminating secondary operations. There's no heat-affected zone that can cause distortion or edge hardening, so we handle tasks where laser and wire EDM are contraindicated."
As they had hoped, putting the focus on micro cutting resulted in growing demand for precision work. "We've never looked back," Kevin says. "Our customers are in automation, energy, electronics, research and development, marine, food and beverage and we mostly work with metal, but also do other materials including stainless steel, hastelloy, titanium, Inconel, plastics, glass and composites."
Although sales grew 20% last year (at least partly due to achieving ISO certification), the Stolls are looking at an even higher rate this year. But reaching potential customers and getting them to understand the accuracy achieved with the micro waterjet is the biggest challenge. "People hear the term and they think about the big rip-and-tear conventional waterjet machines because that's what they're familiar with," Mike says. "The micro waterjet is entirely different."
The plan is to continue to exhibit at trade shows where potential customers see what is achieved with the micro waterjet machine. INTRICUT will also continue to reach out to engineers directly.
"The potential is there, and the customer base is growing, so we are heading in the right direction," Mike adds. This fiscal year's goal is to obtain their first US-based micro waterjet order.
The Stolls are also considering the purchase of a vision measurement instrument that handles extremely small and detailed parts. They hope this new capability will open doors to the aerospace and medical sectors on both sides of the border.
"We are just an hour from Toronto, and the number of specialized manufacturers is growing in this region. There are good opportunities for growth," Mike says.
Indeed, they see a significant amount of high-tech manufacturing in the Southern Ontario. This is creating demand in the machining sector for specialty and niche work, all of which bodes well for this innovative family business.
Treena Hein is a freelance business writer based in Pembroke, Ont. E-mail treenahein@outlook.com.
This article appears in the September 2019 print issue of PLANT Magazine.