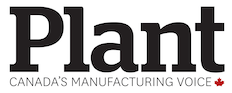 A shift exchange is when you have a production line running smoothly and the next team of workers arrive to continue with the flawless execution of process; however, people bring certain traits into the mix.
During the last 30 to 60 minutes, expect most people to start cleaning the work area, which includes running out the line. But this is wrong. They should leave the line wet.
If they feel a big clean up is needed at the end of the shift, they haven't learned the McDonalds golden rule: if you have time to lean you have time to clean! All processes are prone to micro stoppages or have some wait time within them, and these are opportunities to clean and sustain the work area.
Here's a typical scenario: the outgoing shift is busy cleaning and returning the work to order, so there's no immediate action from the incoming shift. Typically the last shift left the area disorganized and the incomers have to spend time getting it in order before they can commence production. This presents two situations: a lack of 5S, where everything has a place (this does not mean it's in the perfect place, but in a location known to the employees who can quickly modify it to meet their own work processes); and adjustment to the mood of the employee. Typically he/she arrives full of energy wanting to do a good job but must pause to adjust the work area, thus sapping that energy and likely souring the mood. A bad mood promotes marginal quality within the process, and marginal quality leads to poor productivity.
We like productive employees in a good mood so how do we get there?
First thing to remember is you worked very hard to hire professionals, so it's your responsibility to provide them with a professional work environment that defines your brand. People will be wowed by the look even if your processes can still be improved.
Robust 5S+1
Process improvements are more likely to be found within a clean and well-organized work environment than a messy and cluttered area. This is where the power of a robust 5S+1 program comes into play.
Before you embark on a 5S+1 journey, meet with your team and define the look of your brand. Most organizations spend a lot of time defining the corporate logo, but it also defines the look of your operations; hence the "no tape" rule. As soon someone tapes a note or notice on a wall or door, the brand's image suffers.
What does leaving our processes "wet" mean?
Instead of allowing an employee to ramp down as the end of a shift approaches by conducting cleaning exercises and running out the line, they'll be operating at peak performance to the end of the shift. When the buzzer sounds, they walk away from their stations as the incoming crew takes over.
There should be work at every station so the incoming crew begins immediately by providing value with work situated in front of them.
Engineering a good shift exchange just makes sense from both a productivity and profit perspective.
Richard Kunst is president and CEO of Cambridge, Ont.-based Kunst Solutions Corp., which helps companies become more agile, develop evolutionary management and implement lean solutions. Visit www.kunstsolutions.com. E-mail rkunst@kunstartofsolutions.com.