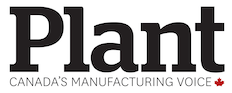 The Nova Scotia government has committed $4 million and added two more developers to the its Bay of Fundy tidal energy project. The money will fund projects that increase the electrical capacity at the Fundy Ocean Research Center for Energy (FORCE), accommodating up to 20 megawatts of connection.
The $86.7 million project that hosts tidal energy technology developers provides the electrical infrastructure to deliver power to the grid and independently reviewed environmental monitoring. Up to four devices will be demonstrated at the site.
The funding will allow the next level of device deployments, including small arrays, to connect to the grid.
Tidal energy is a simple concept. An elevated turbine is submerged under water and moves with tidal cycles. The turning blades create the energy that powers an electric generator at the base. Power travels to a cable that runs to and connects with an offsite facility where it's added to the power grid.
The Nova Scotia government also announced the tidal energy developers who will deploy their technologies in the Bay of Fundy's Minas Passage.
One is OpenHydro, a designer and manufacturer of marine turbines based in Dublin, Ireland. It's heading a group with parent company DCNS Group of France, and maritime companies Emera, Atlantic Towing, Irving Shipbuilding and Irving Equipment.
The group views this initial demonstration project as the first phase of a commercial scale operation that could potentially grow to 300 megawatts.
OpenHydro's "Open-Gate" turbines deploy directly on the seabed at a depth that doesn't present a navigational hazard.
OpenHydro is committing to establishing a local manufacturing hub in the Bay of Fundy area that will create about 950 direct and indirect jobs as the project moves to commercial scale.
The other player is Black Rock Tidal Power, a Halifax system-integrator that specializes in the development and implementation of TidalStream Triton platforms carrying Schottel tidal turbines.
Its European and Canadian partners include Schottel (Germany), Tidal Stream (UK) and Atlantic Towing, Allswater, Clearwater, Akoostix, Dynamic System Analysis and Seaforth Engineering of Nova Scotia.
The company says the first platform carrying 16 of 36 turbines will be fabricated, tested and deployed in 2015. Extending to full capacity of 2.5 megawatts and construction for the second platform will follow in 2016 after "a reasonable test period" in the Minas Passage.
Black Rock's web site offers a description of its technology. The TRITON S36 supports 36 lightweight horizontal axis Schottel STG turbines and electrical power conversion equipment to produce 2.5 megawatts of electrical power. The structure resembles an upended catamaran with two vertical spar buoys are connected by four crossarms.
Supplying household power
The turbines are connected in a grid pattern across the crossarms and the entire structure is tethered to a foundation with two rigid arms that attach to each of the spar buoys, meeting at a subsea hinge that allows pitching, rolling and self-alignment to the direction of flow.
The electrical power collected from each turbine is conditioned in the electrical room located in one of the spar buoys and transferred from the floating structure to a slip ring unit at the hinge, then to a dry mate.
Minas Energy, an existing berth holder, has also announced a new partnership with Bluewater to create an advanced floatation system to deploy Siemens turbines.
Bluewater, based in the Netherlands, installs flowlines, risers and subsea systems.
They will develop a two megawatt floating turbine, called SeaGen F that will produce enough energy to supply up to 1,800 Nova Scotian households.
FORCE has installed undersea cable, which brings the project closer to a full-scale demonstration, followed by deployment of commercial energy production.
The first devices are expected to be in place in 2015.
Find this article in the April 2014 issue of PLANT.