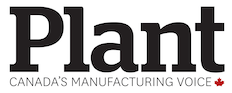 Do some of the work in your plant require employees to stand in one position for hours on end? Physical discomforts include: sore feet, swelling of the legs, general muscular fatigue, low back pain, and stiffness in the neck and shoulders. But there are also a variety of health problems caused by degenerative damage to the tendons and ligaments.
Here are some tips for workers that will reduce the ill effects:
Workstation set up. Adjust it using elbow height as the guide. For example, precision work requires a work surface that's five centimetres (cm) above elbow height; elbows should be supported. Lighter assembly line or mechanical jobs require 5 to 10 cm below elbow height. Heavy work, demanding downward forces needs 20 to 40 cm below elbow height.
Proper position. Always face the work, keeping the body close. Ensure there's enough space to change position. A foot rail or portable footrest allows the worker to shift body weight to one or the other leg. Sitting is good, whenever possible or at least during frequent rest breaks. Avoid over-reaching behind or above the shoulder line, or beyond the point of comfort.
Comfortable footwear. Choose CSA-approved footwear with the proper ratings for the hazards in the workplace. Shoes should be as wide as the wearer's feet, leaving room for the toes to move. Arch supports prevent flattening of the feet, and a heel with a firm grip prevents slipping. Lace-up shoes are best, because they allow tightening the instep and prevent slipping inside the footwear. Heels should not be flat and no higher than 5 cm. A shock-absorbing insole is advised when working on a metal or cement floor.
Proper standing surface. Wood, cork or rubber-covered floors are preferable, but on hard floors use mats that are dense enough to cushion the feet – not too thick – and with slanted edges to prevent tripping.
This article was provided by the Canadian Centre for Occupational Health and Safety (CCOHS). The not-for-profit federal corporation promotes the physical, psychosocial and mental health of Canadian workers by providing information, training, education and management systems.