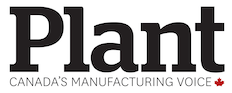 Small errors when installing seals can lead to premature failures, particularly in the field. Failures can be dramatically reduced or eliminated by following these seven steps, outlined in a White Paper on seal management by Daemar Canada, a supplier of components to the manufacturing and MRO markets.
1. Carefully inspect a new seal's lip to identify signs of damage or irregularities that will lead to leaks. The lip needs to be free of any nicks or tears and should not be folded back on itself. If a garter spring exists, locate it in the related groove to ensure consistent contact with the shaft.
2. Inspect the housing bore and shaft that will interface with the seal. The bore and shaft should be free from burrs, grooves or scoring caused during operation when the old seal was in place. Use lead-in chamfers (get the specific dimensions from the seal supplier).
3. Avoid damage to the lip while aligning the seal with the shaft. Lubricate the lip and the shaft with a pre-lube that usually consists of the media that's being contained. The pre-lube allows the seal to slide easily on the shaft and prevents dry running conditions during the initial start-up.
4. To prevent leaks during start-up, orient the seal in the proper direction by noting the orientation of the old seal as it is removed. Generally, the lip will point to the side that contains the fluid to be retained.
5. Use a sleeve to protect the lip as it's installed over a shaft that has sharp keyways, splines and screw threads. Sleeves can be lubricated on the outside to avoid lip inversion.
6. Ensure the seal is properly aligned. Problems from misalignment include uneven lip wear, deformation that will cause the spring to pop out, and higher running temperatures between the shaft and lip that cause the lip to harden and crack. If the misalignment is severe, the lip will be unable to compensate and a leak will appear almost immediately after start-up.
7. The seal should be perpendicular to the shaft and the bore. An installation tool will apply the necessary force at the best location – usually around the outside diameter – and it can be designed to install the seal to the correct depth. Hydraulic or pneumatic presses will ensure the right pressure is applied. Arbors, mallets and strike plates are more common in the field.
Pay attention to the consistency of the force applied around the seal's circumference.
A preventive maintenance program that includes all these procedures will keep equipment operating at an optimum level and reduce unscheduled maintenance expenses.
Daemar Canada has facilities in Toronto, Montreal and Edmonton.