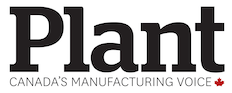 This is the time of year when many manufacturers conduct their strategic planning and put together budgets, so here are some thought starters to get the ball rolling.
SWOT. It's always good to pause and reflect on the current business model. Typically many organizations conduct a SWOT (strengths, weaknesses, opportunities and threat) analysis.
Value stream maps. You should still have an active value stream map (VSM). Bring the team back together and do a review. Determine if some non-value added processes have snuck into your processes. Reassess critical metrics to see if you're improving or staying static.
Revisiting your map at least annually means not having to track certain metrics on a daily, weekly or monthly basis. Take the boss who eliminated the collection of scrap data and recording it in a database. He noted the number hadn't changed significantly in 10 years and with good visual management in place, it would quickly become evident a process had became corrupt. He was so right! Several hundred of labour hours were redirected to improvement.
Big hairy audacious goal (or BHAG, a strategic vision focusing on an audacious goal over the medium to long term). Never underestimate the power that lies within your organization. By looking at the opportunity list from your SWOT analysis and reflections from your VSM, establish BHAGs in many categories.
Don't attempt to engineer a solution during the meeting or to dismiss any idea as being impossible. Your team should have at least a year to work on the concepts.
When establishing your BHAG, look for a minimum improvement of a 50% in areas such as:
• Reducing process lead-time
• Set-up reduction
• Inventory reduction
• Part proliferation within a parent part
• Schedule re-fresh
• Start of shift to first production
Be sure to challenge your office processes.
Execution. Planning without action is a waste of time. Hoshin planning takes big ideas and makes them granular enough for everyone to get involved. (See sample infrastructure design "Strategic Systems" used by Kunst Solutions).
Budgets. Many manufacturers making their initial foray into lean with 5S, likely because the change to the facility is so dramatic. However, it will become just another housekeeping exercise without the proper training and you will not gain any productivity improvements.
A proper 5S deployment (or workplace organization) needs to be planned before hitting the go button. Train your team on how they'll eliminate excessive steps to obtain tools and materials.
This initiative will create a new image for your organization, so it's very important to establish critical criteria for anything related to 5S, which includes colours, font type and styles, height of signage, etc. You want to empower employees and increase engagement, but within limits.
Here are some examples of some excellent 5S applications: a certified first aiders board; wall diagrams directly behind positions for items such as water and cardboard recycling; and a food contact and non-food contact utensil station.
When planning on organizing the workplace, budget from $4 to $16 per square foot, depending on how extreme you decide to go. Spend only what you can in a given year, and spread it out.
Richard Kunst is president and CEO of Kunst Solutions Corp. Its Cambridge, Ont.-based facility supplies custom workplace organization solutions.

This article appears in the October 2015 issue of PLANT.