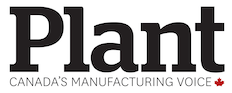 When small-business owners consider a loan, their main concerns are generally: What is the interest rate? How much is the loan? What will the monthly payments be? But there's another issue that's often overlooked: liens (a.k.a. personal or corporate guarantees) and how they affect future borrowing.
When a lien is filed, the lender is in a position to take a borrower's assets in case of default. Sometimes other creditors file additional liens and assume subordinate positions. They would claim proceeds in liquidation only after the holder of the first lien has been paid off.
Naturally, lenders prefer to be in the first position. Being in a second or third position is riskier and usually requires a much higher interest rate.
When you give up first lien position on some or all of your assets, make sure you're getting the money you need at the right price because subsequent loans are likely to be either more expensive or impossible to obtain.
Overlook these details at your peril. One small, but growing business found this out the hard way when it outgrew the bank's line of credit. As an alternative, the company chose to take money from an accounts receivable factoring company. The borrower was made aware of the higher cost associated with factoring, but given the company's relatively high margins and growth prospects, the owner was willing to pay the higher price for faster access to capital.
The current lender had placed a blanket lien against all assets of the business, including the accounts receivable. After evaluating the option of using some of the proceeds of factoring to pay off the existing bank line, the borrower (full disclosure: working with our firm) decided the factoring arrangement still made sense and arranged to pay off the existing line of credit at closing. The bank would then remove its lien on the receivables, which would be replaced by a new lien owned by the factoring company.
But as closing approached, it was discovered the company had entered into a purchase-finance agreement for a small piece of equipment a few months earlier, and the equipment seller had placed a blanket lien on all of the assets, including receivables.
The transaction could not proceed without removing this lien because the factor, understandably, insisted on being in the first position on the asset it was lending against.
Surprise! The equipment company would not agree. The borrower had to make the difficult decision to pay off the equipment loan with proceeds from the factoring agreement at a much higher rate and on less favourable terms, thus demonstrating the folly of overlooking the lien factor.
Mark Borkowski is president of Mercantile Mergers & Acquisitions Corp., which specializes in the sale of privately held companies. Visit http://mercantilemergersacquisitions.com.