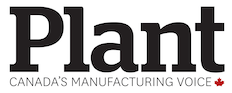 Brent Perry parlayed his passion for sailing and luxury yacht building to navigate Corvus Energy Ltd.'s voyage from an upstart clean-power provider founded in 2008 to an international player worth $22-million.
Sales for the Richmond, BC-based manufacturer of lithium-ion energy storage systems have more than tripled this year, up from $6 million in 2013, buoyed in part by an increased focus on export markets and a keen eye for R&D and innovation.
But the real reason for its success is its focus as a systems integrator for a flexible engineering solution based on lithium-ion batteries aimed at sectors as diverse as shipbuilding, power generation, renewable energy, rail, trucking and airport ground vehicles. Prototypes are now reaching commercial maturity, and CEO Perry is confident the company is on the brink of a breakthrough.
It all started when he was approached about building a hybrid yacht that provided the improved fuel efficiency and environmental benefits of a hybrid car. At the time, few companies sold lithium-ion batteries for anything larger than a car.
"We're strong applications guys," Perry says of his engineering team at Corvus, who were up to the challenge.
Their efforts yielded a lithium-ion battery that has 10 times the power of lead acid batteries, but is only a tenth of the size and weight. The batteries last longer and are more reliable, plus the solution is flexible, depending on the power required.
The battery cells are assembled in packs or arrays and provide scaleable power from 6.5 to 1,500 kilowatt-hours. They're maintenance free, monitored remotely, have a long lifespan and are not affected by extreme temperature ranges. Perfect, in other words, for heavy industrial and commercial applications where a cost-effective solution is necessary to replace or reduce reliance on greenhouse gas (GHG)-emitting fossil fuels.
Corvus first came to the marine market in 2010 with a lithium-ion battery-based hybrid power system for tugboats. A scant four years later, the company's clean technology is found all over the world.
Its energy storage systems power huge car-carrying marine ferries for Scandlines, one of Europe's largest ferry operators with routes between Denmark, Germany and Sweden.
In 2012, Corvus supplied Scandlines with a 2.7 megawatt-hour power pack consisting of an AT6500 lithium ion battery system to convert an electric diesel electric ferry. The energy modules are charged in 30 minutes by renewable, shore or generator power and don't emit any noise.
The project was so successful that in March Scandlines ordered three more battery packs, which will be integrated with Siemens drive systems.
In Dunhuang, China, Corvus's renewable integration and off-grid products are generating 85% of the city's total power.
The company is also in Africa, where it provides manufacturing modules to help municipalities make their own hybrid power systems.
And its lithium-polymer battery assemblies will help reduce GHG emissions, fuel consumption and associated costs by 75% in Walmart's new prototype hybrid transport truck. The tractor-trailers achieve a remarkable 22 litres per 100 kilometres and are built by Paccar. Each truck is equipped with seven Corvus battery modules that provide 650 volts of direct current for a total capacity of 45.5 kilowatt-hours. The system also supplements the truck's generator and buffers power for its accessory systems, while providing a pure electric mode for limited distance stop-and-go driving, such as navigating busy shipping terminals or traffic jams.
Scaleable solution 

One of the secrets to success, Perry says, is the product is effectively the same in all of the markets it serves.
"It's a scaleable solution. It can be one or two batteries in a truck. Or it can be several hundred batteries in a ferry. It doesn't matter."
Production at the 25,000 square-foot plant is expected to double from 25 batteries a day to 50 – mainly because of the Scandlines contract. It's quite a substantial jump, according to Wes Hallam, director of manufacturing.
"An average system might include 400 batteries for a hybrid ferry," he says, adding that his existing staff of 14 can produce up to 30 batteries per day.
The cells are premade and assembled at the plant into the battery systems.
"There's a lot of engineering that goes into that," adds Hallam.
Tapping export markets, such as the contracts with Scandlines and Walmart, are critical to its success, Perry says. The challenge, however, has been serving a global market in a relatively small corner of Canada where manufacturing isn't always the first industrial sector that comes to mind. Compared to the province's giant forestry, mining, and oil and gas sectors, manufacturing is small in BC, accounting for just 7.1% of its labour force, according to Canadian Manufacturers' & Exporters BC. Still, as the province's fourth largest sector, it represents 11% of BC's GDP and 8% of Canada's $47 billion in national exports.
Perry says the company could be operating anywhere in the world, and depending on the domestic market for growth isn't practical because the market for his product within BC is too small. But there are advantages to operating in Vancouver, one being its huge, international shipping port.
There's lots of validity to being a Canadian exporter, he says. "There's respect for Canadian firms internationally."
But the number one reason why Corvus operates out of Vancouver is the province's "good resource pool of talent, for engineers in particular."
Twenty-five of 60 employees work in engineering, and some of the top executives are clean-technology veterans with extensive experience within a sector that's still emerging. Chief technology officer Neil Simmonds has worked in the battery industry for more than 25 years and holds more than 70 patents, while Neil Lang, chief operating officer and a manufacturing engineer, brings experience from Day4 Energy Inc., another BC clean-tech pioneer that saw its revenue soar from $10 million in 2008 to $170 million in 2010.
Canada's clean tech sector is on a tear. Despite a slow domestic economy and a fragile global economy, the industry grew 9% from 2011 to 2012 and is now worth $11.3 billion. In comparison, Canada's aerospace industry -– the third largest in the world – experienced flat revenue growth during the same period, according to the 2014 Clean Technology Report by Analytica Advisors.
And a hallmark of growth in the sector is extensive engineering know-how. Corvus is a good example.
"We pair our engineering group with our customer base," says Perry. "That way, the engineers all learn from each other how to integrate systems for different companies."
There is a lot of R&D, so safety and performance systems are always being improved, he adds.
"We have to be aggressive to stay in front of the competition."
Providing an all-in-one integrated solution also gives the company a major competitive advantage.
"No one will buy just a battery. That's not what they really want. They want a solution that works without needing a PhD to understand it. We've tied our battery systems into some of the major integrators in the world (Paccar, Siemens, ABB, Alliant and General Electric) to optimize what they do and what we do. We've effectively become the 'Intel inside' many of their systems."
Continuous improvement at the plant requires the engineering and production teams to be integrated.
"The manufacturing guys are ultimately the engineering team's first customer and they have to be completely satisfied and buy into the proposed solutions before the business solutions guys take it to the customer," says Perry.
He attributes the company's growth to comprehensive R&D done a few years ago on applications for the marine and trucking industries. The contracts for Scandlines and Walmart "have literally taken years to get to this step."
"Basically, every vertical market – and transportation is one of those for us – has a three- to four-year timeline to develop into a commercialized business. We started just on the marine industry really in 2009, and so now here we are in 2014 and that is starting to manifest itself."
As the next wave of technologies reach commercial maturity over the next two to three years, Perry predicts the company will see continued growth. And that, he hopes, will take Corvus Energy into that "hundred-million-dollar-plus stratosphere."
Kim Laudrum is a Canadian business writer and a frequent contributor to PLANT.