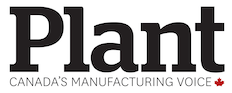 There aren't many places the amphibious vehicles rolling off a production line in New Hamburgh, Ont. can't go.
The Made in Canada, all-terrain ARGO has crawled its way through any water, mud or brush in its path and is currently revving up to celebrate its 50th anniversary next year. Meanwhile the company owned by Ontario Drive & Gear has a lot on the go for 2016.
It's releasing a number of new all-terrain recreational, commercial and even unmanned vehicles equipped with a slew of innovations that have helped the company set itself apart from its competition.
In August, ARGO announced a series of nine new vehicles targeting military, fire and rescue, and commercial applications for the oil and gas, mining and utilities sectors. These are in addition to a history of keeping avid outdoorsman equipped for virtually any environment, perhaps including the moon by 2020.
High-tech, ultimate toys
Founded in 1967 as an offshoot of Ontario Drive & Gear, a well-established manufacturer of power transmission and gears, the six-and eight-wheeled ARGO vehicles have become a $65 million business that sells vehicles in more than 70 countries. It has a dealer network of more 300 distributors, 250 of them in North America. Major export markets include Eastern Europe, Russia and Asia, including China and Indonesia.
"The company is creating a number of purpose-built vehicles that are more target market specific to serve the utility task vehicle (UTV) segment, which helps expand ARGO's abilities," says Bernhard Wagenknect, ARGO's vice-president of sales and marketing.
Highlighting the 2016 line-up is the ARGO LX, a luxury model that represents the company's first foray into the higher end of the recreational market.
"Think of it as the ultimate toy for folks with properties in Muskoka," says Matt Chandler, one of the company's project development managers.
For firefighters and first responders, the ARGO Responder MD and FF models are equipped with tools such as interchangeable stretchers, water cannons and spray and foaming equipment for fire suppression.
There's also a "Duckmaster" model in the works for hunters, the result of a brand ambassador partnership between ARGO and Willie and Jase Robertson, the stars of A&E's "Duck Dynasty."
The company employs 230 people across two plants. New Hamburgh is about a 15 minute drive from Waterloo, one of Canada's key technology hubs and home to major innovators including Google, drone manufacturer Aeryon Labs and robot-maker Clearpath Robotics.
ARGO's proximity to Waterloo is a blessing, allowing it to tap young, fresh-thinking engineers right out of university. The company has also worked with students at Waterloo's Connestoga College on product development.
They have helped develop this year's new vehicles featuring heated handle bars, USB ports, improved suspensions, dual bilge pumps for marine environments and mounted gun racks. An anti-corrosion paint, which enhances the vehicle's longevity, was developed with partner Henkel, a global paint and coatings manufacturer.
ARGOs on steroids
Alan Wood leads ARGO's manufacturing operations, which includes two production lines pumping out 2,000 vehicles annually, almost all of which are customized to individual customer requests. One line is dedicated to ARGOs while the other produces ARGO XTs, which Wood describes as ARGOs on steroids.
The 66,000 square-foot plant operates a push-pull delivery system in which workers operate in pairs to assemble the vehicles as they travel down a roller system, which Wood compares to that of luxury automaker, Rolls Royce.
"Our guys hand-build the units and push them into the next station, and then pull the next one in from behind," he says. "The biggest advantage is that it boosts process control and helps us to better maintain quality."
Meanwhile, any custom orders for commercial clients, such as firefighting units, are pulled off the line once they're completed and loaded into one of four service bays, where specific features are added.
There's also an advantage to being housed in the same complex as a major transmission and gear manufacturer: about 85% of an ARGO's components are produced in-house.
There's a press and welding shop, which produces components pulled into a Kanban two-bin system. Wood describes the system as a one-piece flow: workers will request parts, have them made, send them over to the paint shop, and then a complete ARGO's worth of components are loaded onto a dolly and sent to the production line.
Equipment is upgraded regularly. Wood notes the recent addition of a robotic welder for smaller, more intricate assemblies. A new rapid prototype shop brings new ideas to life quickly, and a sustainable green roof heats and cools the building, cutting energy costs and emissions.
No driver needed
Wagenknect and his team are also focusing on the development of robotic and unmanned vehicles for commercial and industrial settings.
The New Hamburgh compound is home to Ontario Drive & Gear's space and robotics division, led by chief technology officer Peter Visscher.
"There's a lot of stuff happening behind the scenes," he says, adding that ARGO's partnership with the Canadian Space Agency has taught the company a new way of developing technology.
In 2008, Ontario Drive & Gear was tasked with helping the Canadian Space Agency create a Lunar rover and has since emerged as the program's go-to designer. The work led the company to further develop robotic rovers for defence, commercial and agricultural applications.
One project for the Space and Robotics Group is the Artemis Jr., a rover that could go on a planned NASA expedition to the moon in 2020. It's the product of a collaboration between Ottawa-based COM DEV International and Neptec Design Group, Sudbury, Ont.-based Deltion Innovations and Sherbrooke, Que.-based NGC Aerospace. ARGO's team designed and produced the rover's chassis, and is currently testing a new collection of gears and bearings to see how they will withstand moondust (similar to ground glass) and the harsh lunar environment. The company spent $5,000 to bring in simulated moon dust to create more realistic test conditions.
Several lessons were learned in the robotics department that have gone into production vehicles. Visscher cites the new XT models with a new wheel design based on the lunar rover that produces a softer ride for occupants.
"Designing vehicles for the lunar program has forced us to operate in a more disciplined manner and through some thorough engineering forced us to think outside the box and re-examine why and how we're doing things," says Visscher.
There's a number of prototypes underway, including one for military services that would tether to a solider and cart around 30 kilogram packs for up to 10 soldiers while they're on patrol. If the platoon comes under fire, the soldier detaches the tether and the vehicle will find a safe place to park itself.
Unmanned vehicles would also serve industrial clients in the utility and mining sectors. The J5 amphibious mobility platform, derived from ARGO's lunar rover work, would be useful in firefighting scenarios when the environment is too hot for firefighters, and for tunnel inspection in mines to enhance worker safety.
"We're trying to integrate as many of these robotics technologies as we can into our target markets to add value to our product offerings," says Wagenknect.
The strategy is to make faster, cheaper and better vehicles, and take ARGO deeper into territory where the competition can't follow.
This article appears in the January/February 2016 issue of PLANT.