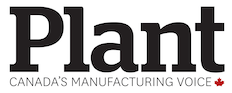 There are situations that aren't fixable with training alone. When faced with a performance issue, check out these four factors. Any one or more of them could be driving behaviour you don't want. Fix them before you begin any training.
1. No clear vision of how things will be better.
If you take apart an engine, it matters whether the problem is poor fuel efficiency or backfiring. You look for different things. Be clear about the the problem that needs to be solved.
2. Big obstacles.
Are you sure people are creating the problem? If there are fundamental flaws with a machine (it can't meet required tolerances), no amount of training will address the issue. Remove the obstacles.
3. Incompetent managers or supervisors.
People led by incompetent or tyrannical managers will be 100% focused on not attracting attention. They'll see training as time away from a troubled work environment, but when they return, nothing will have changed, so there will be no change in behaviour.
4. Measurement systems don't match desired results. Training people on a new procedure to improve quality without shifting the incentive system is bound to have limited impact. Incentives and measurements must match what you're trying to achieve.
Hugh Alley is a consultant based in Port Coquitlam, BC who helps companies quickly achieve significant performance gains.