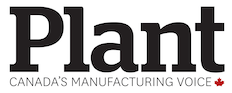 Concrete is the building block of civilization. It's the foundation of all kinds of big infrastructure from roads, bridges and buildings to pipes and drains. Cement, a key ingredient that gives it strength, is responsible for up to 7% of the world's carbon dioxide emissions. So it's ironic indeed that a clean tech company in Dartmouth, NS is doing its bit to reduce the carbon emission count by injecting waste CO2 from industrial sources into concrete to react with cement and make it even stronger.
CarbonCure Technologies recently made it onto the 2019 Global Cleantech 100 for the fourth consecutive year, adding to a growing list of recognitions (the company is also among the 10 finalists for the NRG COSIA Carbon XPRIZE that challenges competitors to convert CO2 emissions into valuable products).
"This prestigious recognition will play a critical role in helping us realize our goals of technological advancements and geographic expansion, with the ultimate vision of reducing up to 500 megatonnes of CO2 annually," said Rob Niven, founder and CEO of CarbonCure, part of the CO2 capture and utilization industry forecasted to be worth $1 trillion by 2030.
Niven was fresh out of McGill University with a Masters in Engineering when he founded the company, based on the fact that CO2 can be chemically converted within concrete.
How does the carbon cure work? Here's how the company describes it:
A precise dose of CO2 is injected into ready mix concrete and masonry products, where it's chemically converted into a mineral that improves the strength of the material. The CO2 comes from industrial emitters via gas suppliers that collect, purify and distribute it. The carbon dioxide is stored at concrete plants in pressurized vessels that are refilled regularly by the gas suppliers.
Forms a mineral
CarbonCure's scalable system is retrofitted into concrete plants in a day with a simple interface integrated with the batch computer.
In a ready mix dry batch application, the CO2 is injected into the hopper. In a central mix or masonry application, the CO2 is injected into the central mixer.
Once injected into the wet concrete mix, the CO2 reacts with calcium ions from cement to form a nano-sized calcium carbonate mineral that becomes permanently embedded in the concrete.
A key advantage to this process is the CO2, transformed into a mineral, never makes it into the atmosphere as a greenhouse gas.
CarbonCure has worked with more than 126 concrete producers across North America. One of them is Irving Materials Inc. (imi Concrete), a concrete and materials provider in Greenfield, Ind. It adopted CarbonCure's CO2 recycling technology in 15 of its ready mix concrete plants across Indiana, Kentucky and Tennessee.
On average, every cubic yard of concrete made by imi Concrete will save 25 pounds of CO2.
The company operates 155 active ready mix plants across Indiana, Kentucky, Tennessee and Ohio. It first installed and tested the CarbonCure technology at its Whiteland, Ind. plant in July 2017. Three plants followed in November 2018. An additional 11 plants are scheduled for installations this year.
Last November, CarbonCure partnered with Singapore company Pan-United Corp. Ltd. adding its technology to three plants, potentially saving more than 4,000 tonnes of CO2 annually. At the time, Niven described Singapore as a vital gateway to the company's entry into Asia.
CarbonCure notes CO2 utilization products for the concrete sector is good for about $400 billion worth of market opportunity and have the potential to reduce up to 1.4 gigatonnes of annual CO2 emissions by 2030. And its technologies have the potential to reduce up to 700 megatonnes of annual global CO2 emissions and create up to $26 billion in new production efficiencies.
At this writing, CarbonCure's website, which displays a running tally of CO2 savings, had logged more than 24,000 tonnes, which translates into almost 29,000 acres of forest absorption in a year.
In September, the company secured investment led by Breakthrough Energy Ventures. As a clean technology investor, Breakthrough Energy's goal is to eliminate a half gigaton of greenhouse gas emissions per year. The investment will extend CarbonCure's international reach, bringing it and Breakthrough Energy closer to reaching their emissions reduction goals.
This article appeared in the March 2019 print issue of PLANT Magazine.