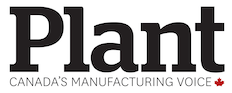 Don't follow – lead. Be a tough competitor. Push the envelope. Most importantly, do it with passion. That's how Rick Hunter approached every tight turn and smooth-gliding steep grade of each downhill run as a member of Canada's alpine ski team in the early 1970s.
Thirty-plus years and approximately 3,000 waterslides later, the CEO of Ottawa's ProSlide has applied his skiing mantra to engineer fun for millions of thrill-seekers around the globe by offering them a similar experience.
And why not? There are a lot of synergies.
"The waterslide business has the thrill of skiing – putting people through G-forces, curves and sudden drops and riders don't need any skill," he says.
While riders may not require skill, pushing the limits of physics and marrying it with engineering, all in the name of manufacturing fun, does.
The company has approximately 120 employees at its global headquarters in Ottawa's west end and an additional 12 at a facility in Shanghai, China. ProSlide is also constructing a larger R&D facility in the nation's capital while working with the city to create a leading-edge water park. That project is to break ground this year. ProSlide also owns Mont Cascades – a ski hill in the winter and water park (R&D) facility in the summer – about 20 minutes north of Ottawa
The industry has evolved substantially since its infancy three decades ago, explains David Alexander, senior vice-president of corporate affairs.
"When the company was founded in 1986, basically anyone who had a fibreglass plant and a hosepipe were making rides," he says. "It was a bit like the Wild West."
While the privately owned company was immediately a top gun from day one, ProSlide knew that to separate it from the competition, it would have to push the innovation envelope.
The first challenge came in 1990 when Hunter was approached by a company out of Colorado with the idea of developing a fibreglass raft ride for six people. Until that time, the industry standard was two people, boasting a maximum slide width up to 84 inches. This one required a width of 14 feet.
"Rick, with his entrepreneurial spirit, immediately said that we can do it," says Alexander. "He came back to Ottawa and started tooling and fabricating the moulds for what would turn out to be a massive undertaking."
Award winner
Part of that undertaking meant going back to Hunter's roots as a skier, which fuelled the ride's innovation. Aptly named Mammoth, it features the ProSlide compound curve, which is the moniker that translates into creating curves of varying radiuses enabling a faster, smoother ride with stronger G-forces
The company assembled the slide at Quebec's Mont Blanc ski hill, pumped water from the hill's snow making pond and flipped the proverbial switch with Hunter taking the initial plunge. The result was a game changer.
Mammoth took home top honours from the World Water Park Association's 1991 Award for Best New Water Park Ride. In total, it has been installed in more than 109 water parks around the world.
"It was absolutely revolutionary for its time," Alexander says. "It was an instant success and was a defining moment in ProSlide's history because that was the first time we set ourselves apart from the competition."
But definitely not the last. The company boasts that no other waterslide manufacturer globally invests more in R&D than it does and has now adopted innovation in motion as part of its marketing collateral.
Those investments have led to the development of industry-leading technologies such as the linear induction motor technology borrowed from trains. It enables up-hill travel and has prompted a new industry term – water coaster. ProSlide has also created water-propulsion technology using multiple sequential water jets. 3D printing creates to scale models of water parks boosting research and development. It's also embracing computational fluid dynamics, which uses numerical analysis and data structures to solve flow problems.
"When we came out with the Mammoth, it was iconic and it was different – a home run for us. But we didn't stop innovating," says Alexander.
And it's working. ProSlide has earned more than 80 awards – the most among its peers – and has a global footprint on every continent except Antarctica and Africa.
Coming up with the next greatest water thrill ride starts with a passion-fuelled vision to create the ultimate experience. Technology then transforms that idea into a virtual concept courtesy of CAD modelling and 3D rendering.
ProSlide uses a proprietary modular design for all waterslides, a competitive advantage that Alexander compares to Lego building blocks.
"We look at the elevation, the length and the sequence of parts and curves. With different radius curves the challenge is how to build those LEGO-type pieces or building blocks in a sequence to ensure safety, offer a great entertainment value and the right rider experience," he says.
This requires constant development of moulds. ProSlide develops between one to two every week .
"Part of the process of moving from concept to reality involves making a production mould, which is really our core competency," says Alexander. "The size and scope of these moulds are unbelievable, but they have given us the largest selection of production moulds in the industry and enables us to create as many rides as possible."
Leading edge 5-axis CNC technology cuts out of medium-density fibreboard and acts as the schematic for a subsequent fibreglass plug. Durable production moulds are then created.
"The key to the process is creating a solid fibreglass mould," Alexander adds.
Solid fibreglass moulds
ProSlide uses an open-moulding composite lay-up technique that includes a gel coat spray added early in the process, followed by a series of resin chops – spraying short strands of fibreglass out of a spray gun. The result is a fibreglass thickness between 6.5 to 9 mm.
While other manufacturers have opted to use the closed-moulding or RTM resin transfer, Alexander says ProSlide's experience with that process has resulted in too many inconsistencies.
The company used to do half of the fibreglass production at its Rigaud, Que. facility, but now it outsources to four suppliers in Quebec and Ontario, which trimmed production costs.
Keeping made-in-Canada part of the business strategy is a source of company pride.
"We are proud that products made in Ontario and Quebec are utilized all over the globe," he adds. "That's not something you see a lot of these days."
Considering that the company had about 35 employees 10 years ago, it's been on a steep growth trajectory that has posed a few growing pains.
"Maintaining control over our technology as we manage our growth is very important to us and that's why we're producing in Canada and shipping all around the world," Alexander adds.
Operating a global business out of Canada's capital has been achieved solely on private funding and doesn't pose many challenges, especially when you have a product that's in demand.
"We are a proud Canadian company and we're blessed to operate in a world class city, with a highly educated and culturally diverse workforce," adds Alexander. "When you have a superior product that people want to buy, where you are located in this global economy becomes less important."
Looking forward, the company doesn't think it has made its last splash in the innovation pool just yet.
"We have a culture that is very open to change. We will continue to push the envelope and move things forward," he says. "There's a saying in skiing: When you get out of bed in the morning and lean forward, you start moving forward. We've done that from day one."
Jeff Brownlee is an Ottawa-based communications specialist and business writer. E-mail jeff@rainmakermedias.ca.
This article appeared in the January-February print issue of PLANT Magazine.