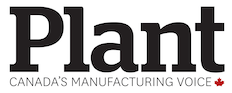 WINNIPEG — The Manitoba government is moving a step closer to charging a carbon tax on large emitters in the province.
The Progressive Conservative government has released a discussion paper that eyes a price of $25 per tonne on industrial facilities with annual emissions of at least 50,000 tonnes of carbon dioxide equivalent.
The government wants to set targets for each emitter and charge the tax only on emissions that exceed that amount.
Companies that produce less than their target would get credits that they could trade.
Smaller emitters, who produce between 10,000 and 50,000 tonnes per year, could apply to be part of the system.
Sustainable Development Minister Rochelle Squires says the targets will be reduced slightly each year, to ensure that emissions drop over time.
The government is seeking input on its plan and has asked for feedback via its website by Sept. 30.