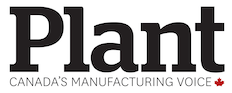 Ford's pledge is causing concern in Quebec, a province that introduced a cap-and-trade system in 2013 and shares a carbon market with Ontario and California.
Ford, whose Progressive Conservatives won a majority of seats in the Ontario legislature, is currently meeting with his transition team to select his cabinet and prepare for his official swearing-in on June 29.
Quebec's environment minister, Isabelle Melancon, says she is watching closely to see who Ford will appoint as her counterpart and plans to stress the benefits of the cap-and-trade system.
She says Quebec Premier Philippe Couillard did not raise the issue when he met with Ford a few days ago, but the two are set to meet again in July during the Council of the Federation, an annual meeting of provincial and territorial leaders.
A spokesman for Ford says the Tory leader is also committed to fighting federal rules set to kick in next year that require provinces to have carbon pricing in place – rules already being challenged by the governments of Saskatchewan and Manitoba.
"Doug Ford is committed to stopping Justin Trudeau's carbon tax and pulling Ontario out of the disastrous cap-and-trade scheme," said Jeff Silverstein. "Doug Ford campaigned on this promise and he will deliver for the people of Ontario."
The cap-and-trade system aims to lower greenhouse gas emissions by putting caps on the amount of pollution companies in certain industries can emit. If they exceed those limits they must buy allowances at quarterly auctions or from other companies that come in under their limits.
The cap declines about four per cent each year to 2020, and as it decreases, the government hopes companies have more incentive to cut their emissions.
Ontario has made close to $3 billion in a series of auctions since the system was introduced last year.
Asked what it would mean for Quebec if Ontario pulled out of the carbon market, Melancon said it was too early to comment on that possibility.
"I want to have those discussions before talking about a possible withdrawal," she told The Canadian Press in French. "There are international treaties, we have signatures with the Western Climate Initiative, that are important," she said.
"Quebec has always been a leader when it comes to fighting climate change. We would like to continue to do so…with Ontario by our side in this carbon market," she said.
States such as Oregon and Vermont, as well as jurisdictions such as Mexico, are currently interested in the carbon market, she said, adding that cap and trade is expected to raise billions for green energy projects in Quebec over time.
Ford has consistently opposed carbon pricing and has come under fire for failing to explain how he would make up for the lost revenue.
If Ford gets rid of cap and trade, the federal measures will kick in, said University of Calgary economics professor Trevor Tombe.
Those include a carbon tax that affects people's heating bills and what they pay at the gas pumps, and a separate one for large emitters who are essentially the same entities covered by Ontario's cap-and-trade system, he said.
Firms that hold compliance permits in Ontario under the cap-and-trade system would be able to use them under the federal system, he said.
"In terms of timing, there's more gradual ways of doing it that might be less of an administrative burden and that is to time the transition for when the current batch of permits expires," which would be after 2020, he said.
Ford could, however, take a middle-ground approach and simply eliminate the portion of cap and trade that applies to fuel distributors, which would lower the price of gasoline – a key commitment the Tory leader made during his campaign, Tombe said.
"I would go that halfway route, I would carve out fuel distributors – that would be incredibly easy to do and could be done instantly – but I would keep the cap and trade for all other large emitters," Tombe said. That would allow Ford to show he is taking action on climate change.
"That would make it very easy for the feds to snap in their backstop because they wouldn't need to apply the large-emitter system in Ontario," he said.
Meanwhile, an economic paper issued by the Montreal Economic Institute, a non-profit think-tank, says the cap-and-trade system won't help reduce greenhouse gas emissions unless the price of carbon increases dramatically.
Carbon currently costs roughly $20 per tonne, with the price expected to rise to $30 to $100 per tonne by 2030, but even that won't be enough to bring down emissions, the organization says, predicting that people will simply pay more and continue to produce as much gas.
A significant increase in cost may succeed in discouraging emissions, the paper suggests, but would likely lead business to uproot for jurisdictions with more lenient rules.
In order to cut greenhouse gas emissions, governments must take a global approach, said Mark Milke, a policy analyst and the paper's co-author.
"You have to look around the world and say, 'OK how can we, in conjunction with other jurisdictions, get (emissions) down,' which would mandate a rethink of current policy," he said. "Or you wait for technology to solve the problem."
TORONTO — A spokesman for Doug Ford says Ontario's incoming premier is determined to deliver on his campaign promise to scrap the "disastrous" cap-and-trade system and fight a federal carbon tax.