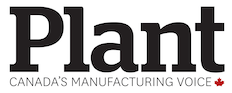 OTTAWA — The federal Liberals are pointing to the unpredictable wrath of the American president to further buttress their argument that Canada needs the Trans Mountain pipeline expansion to reduce its trade dependence on the US.
The US is currently the destination for 99% of Canada's oil exports – a fact the Liberals cite as evidence in favour of building Trans Mountain, which would allow Canadian bitumen to be shipped to Asia by sea.
That argument appears to be getting fresh momentum from US President Donald Trump and his Twitter feed, both of which have been the source of pointed attacks on Canada that have cast a worrying pall over the state of one of the world's oldest and most enduring trade relationships.
"Well, yeah," Natural Resources Minister Jim Carr replied when asked if the situation underscores why Canada wants to build Trans Mountain so badly.
"I believe that Canadians believe that to have more than one customer for our main natural resource is good for Canada."
Prime Minister Justin Trudeau inferred the link during question period June 12.
Alberta Premier Rachel Notley's plan to impose "a limit on oil sands development and a price on pollution" included a pipeline to get oil to markets other than the US, he said – "something we can all agree on is probably a good idea, this week."
In a speech at the Global Petroleum Show in Calgary, Notley said "it has never been more important for Canada to get a Canadian pipeline built to a Canadian coast for the benefit of all Canadians."
"If the last days and weeks tell us anything, it's that we, as Canadians, need to take control of our economic destiny," Notley said.
Notley's comments and her alignment with Trudeau widen the already yawning chasm between her and the federal NDP, which introduced a Commons motion calling for Canada not to spend "billions of public dollars on increasingly obsolete fossil fuel infrastructure."
Federal NDP Leader Jagmeet Singh disagreed with the notion that a full-fledged Canada-US trade war bolsters the Trans Mountain argument. Canada's economic future depends on investing in clean energy and technology that will create jobs and economic growth for decades, he said.
"Investing potentially upwards of $10, $15 billion of public resources to build one pipeline, one specific project, doesn't seem to be a vision of what we should be doing with our public resources."
While $15 billion invested in clean energy could make Canada a leader in the sector, spending that money on the fossil fuel industry is "short-sighted," he added.
Last month, Finance Minister Bill Morneau said the government would buy Kinder Morgan's existing Trans Mountain pipeline and its associated assets for $4.5 billion and build the expansion itself, selling it back to the private sector once it's financially marketable.
Opposition to the pipeline and court challenges from the BC government made Kinder Morgan queasy about proceeding with its $7.4 billion investment in the expansion, all but abandoning it unless Ottawa could provide some measure of financial certainty.
With files from Lauren Krugel in Calgary