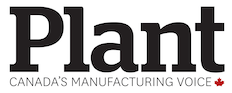 Deep learning software imbedded in Cognex Corp.'s In-Sight D900 vision system solves a broad range of complex in-line inspection applications including optical character recognition, assembly verification and defect detection.
The system, using a small number of image samples, leverages Cognex's spreadsheet platform and does not require a PC or deep learning expertise to deploy.
It deciphers badly deformed, skewed and poorly etched codes using optical character recognition. A detection tool learns from images of good parts to identify defective ones.
For assembly verification, the system detects complex features and objects. It verifies parts and kits are assembled correctly based on their location within a user-defined layout.
Cognex Corp., based in Natick, Mass., manufactures a range of image-based instruments.
This article originally appeared in PLANT Magazine's May-June 2020 print issue.