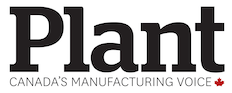 DONALDSONVILLE, La. — A company based in Taiwan has bought a 2,400-acre (970-hectare) site in Louisiana for a planned $9.4 billion chemical manufacturing complex.
Gov. John Bel Edwards and Formosa Petrochemical Corp. executive vice-president Keh-Yen Lin announced the plans April 23 in St. James Parish, between Baton Rouge and New Orleans.
State government says the project is expected to provide 1,200 permanent jobs with average salaries of $84,500 and up to 8,000 construction jobs.
Construction is expected to take 10 years.
The complex downriver from Donaldsonville would take natural gas and make ethylene, propylene, ethylene glycol and associated polymers used in many plastic products. It's the latest big petrochemical expansion in Louisiana motivated by cheap natural gas produced by the American fracking boom.
Formosa has 410 employees at three existing Louisiana facilities.