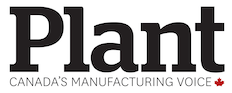 Down-thrust clamp
By Plant Staff
Industry
Down-thrust clamp GN 9192 can be fastened to a machine table with T-slots or to a fixture plate, and is made from case-hardened steel. The clamping arm can be swiveled by hand and positioned over the inserted workpiece. Turning and tightening the clamping screw or the adjustable hand lever lowers the clamping arm.
The positioning ring GN 9192.2 can be added as an accessory to the down-thrust clamp. With the help of a positioning pin, the swivel range of the clamping element is limited to 110° to the right and left. The positioning ring is fastened to the guide element of the down-thrust clamp using pressure screws, and it decreases the stroke length of the clamping element by its own height.
Height-adjusting cylinder GN 9192.3 is another accessory for the down-thrust clamp, used to increase the clamping height of the standard part. Height-adjusting cylinders can also be used in combination with positioning elements and clamping pads to position contact points at a greater distance from the reference surface.