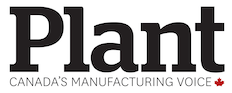 MEXICO CITY — The US trade representative says agreement was reached on only three chapters of the North American Free Trade Agreement during the latest round of talks on renegotiating the treaty and warns that "time is running short" to reach a deal.
Robert Lighthizer says that overall, only six of NAFTA's 30 chapters have been concluded in seven rounds of talks – including a newly announced energy chapter.
Lighthizer cites several reasons for the rush.
They include national elections in Mexico in early summer, US midterms in the fall, and the desire to get a new agreement ratified under the current Republican-controlled US Congress.
Lighthizer said that "we have not made the progress many had hoped." He added: "I fear the longer we proceed, the more political headwinds we will feel."
He says that if three-way negotiations involving the US, Mexico and Canada don't work, "we are prepared to move on a bilateral basis."
Lighthizer spoke in Mexico City, where the latest round of talks took place.