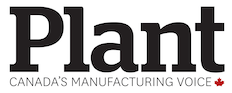 CALGARY — Canada's largest farm equipment dealer says it expects to make fewer sales of new products in the second half of the year because of higher prices attributed to US tariffs on steel and aluminum and the lower value of the Canadian dollar.
Rocky Mountain Dealerships Inc. says it doesn't expect to repeat the record level of new equipment sales it posted in the three months ended June 30 as farmers were able to afford new combines and tractors thanks to last year's bumper crops.
On a conference call, CEO Garrett Ganden said rising prices for equipment made in the United States will likely steer more buyers into the used equipment areas at his company's three dozen dealerships in Alberta, Saskatchewan and Manitoba in the latter half of the year.
He said the company's large inventory of used equipment accepted as trade-ins for new, however, should allow sales revenue to continue at normal levels.
Rocky Mountain reported second-quarter net earnings of $6.1 million or 31 cents per share on sales of $303 million, up from a profit of $4.9 million or 25 cents on sales of $237 million in the year-earlier period.
It said new equipment sales increased 46 per cent compared with the second quarter of 2017 and used equipment sales were up 18 per cent.
"As we look towards the second half of 2018, we are beginning to see the impacts of tariffs and a weaker Canadian dollar being reflected in new equipment pricing," said Ganden.
"While likely to moderate new equipment sales growth to an extent, increased pricing may encourage our customers to consider used equipment as a more cost-effective alternative."