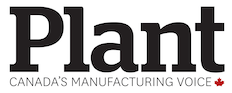 TOKYO —  Japanese automakers Suzuki Motor Corp., Mazda Motor Corp. and Yamaha Motor Co. have admitted using falsified emissions data to inspect their new vehicles after the government ordered the industry to review its procedures.
Japan's transport ministry said the three automakers admitted conducting improper inspections after 23 Japanese auto and motorbike manufacturers were ordered to examine their inspection procedures in July following similar mishandlings being found at Nissan Motor Co. and Subaru Corp. in their fuel economy data at final product quality checks.
The three companies said they certified products that tested unsuccessfully. Suzuki said nearly half of its 12,819 new car inspections involved improper inspections at its three plants. Improper inspections happened less often at the other two – 2.1% of 335 motorbikes inspected in the last two years at Yamaha and 3.8 per cent of 1,875 vehicles inspected at Mazda over the past four years, the ministry said in a statement.
Results at Japanese affiliates of three foreign automakers – Audi AG, Volkswagen AG and Volvo Cars – were pending, while no irregularities were reported by the remaining 17 companies, the ministry said.
"Mishandlings found in so many vehicles were a serious problem, and we take it very seriously," Suzuki Motor president Toshihiro Suzuki told a news conference, and apologized to the company's customers and business partners for causing trouble. He said managers familiar with inspections were not staffed at the factories where discipline was lacking.
The auto industry is part of the broader product inspections scandal in Japan since last year. Japanese prosecutors charged major steelmaker Kobe Steel for falsifying wide range of products for years, affecting hundreds of companies from aluminum castings to cooper tubes for autos, aircraft, appliances and trains. The steel product scandal has set off a class-action lawsuit and an investigation in the U.S.