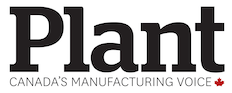 MONTREAL — The updated and expanded Canadian-Israeli free trade deal includes a chapter on gender equality that is the first of its kind in the world, International Trade Minister Francois-Philippe Champagne said.
Canada's new trade deal with Israel also maintains a controversial article that recognizes merchandise from occupied territories such as the West Bank as products of Israel.
What's unique to this trade agreement is the provision that places the chapter on gender equality under the scope of the dispute settlement mechanism of the larger agreement, Champagne said.
"We are writing international law today," Champagne said to Israeli Minister of the Economy Eli Cohen, who travelled to Montreal to sign the deal.
"This is the only trade deal in the world with a chapter on gender that is subject to a dispute resolution."
Champagne and Cohen were scheduled to officially sign the updated agreement later on Monday at a private ceremony in Montreal closed to the media.
Both governments need to ratify the deal before it enters into effect.
The original free trade deal between Canada and Israel came into force in January 1997, which governed the roughly $1.7 billion in two-way merchandise trade between the two countries in 2017.
Negotiations to update the agreement began under former prime minister Stephen Harper in 2014 and were concluded by the Trudeau Liberals.
The new deal maintains a provision that requires merchandise from areas such as the West Bank to be labelled as products of Israel despite the fact Canada doesn't recognize permanent Israeli control over that territory, which was occupied in 1967.
A Winnipeg man is challenging a decision made by the federal food inspection agency in 2017 that allowed two wines produced in the West Bank region to be sold in Canada with the label "Product of Israel."
Under the trade agreement, "Israel" refers to any territory where the country's customs laws are applied.
Champagne said the new trade deal is in line with international law.
"It's a simple matter," he said. "In international trade law, the way a territory is defined is the physical territory where the customs law apply.
"We think the determination of Canadian food inspection agency is reasonable and acceptable."
The decision to include a chapter on gender equality came at Canada's behest.
Chapter 13 states both countries "acknowledge the importance of incorporating a gender perspective into the promotion of inclusive economic growth."
Cohen told the audience "we will learn from you and implement this (gender chapter) in our future free trade agreements."
"The agreement that we will sign later today (provides) free duties to more than 2,000 items in the food and agricultural sector," Cohen added.
Moreover, the updated deal expands market access for both countries and includes new chapters on issues such as e-commerce, intellectual property and labour.
INDEX: TRADE NATIONAL BUSINESS POLITICS
Received Id 20180528B8072B on May 28 2018 18:23