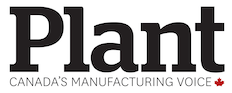 OTTAWA — A Senate committee has passed more than two dozen amendments to the federal government's cannabis legalization bill, including one that would allow provinces and territories to ban home-grown marijuana.
But the social affairs committee has refused to accept an amendment that would have prohibited home cultivation outright.
Bill C-45 would allow individuals to grow up to five plants in a single dwelling.
But Quebec and Manitoba have decided to prohibit home cultivation, setting up future legal challenges in which Justice Minister Jody Wilson-Raybould has said the federal legislation would prevail.
The Senate committee, which was conducting a clause-by-clause examination of the bill Monday, unanimously supported an amendment specifying that provincial and territorial governments have the authority to prohibit home-grown pot if they so choose.
Among committee members supporting the amendment was Independent Sen. Tony Dean, the sponsor of the C-45 in the Senate. That suggests the amendment has the government's blessing.
However, the committee rejected, by a vote of 7-5, another amendment proposed by Conservative Sen. Judith Seidman that would have imposed a blanket prohibition on home growing across the country.
Among the other amendments passed, the committee agreed that regulations flowing from the legislation must impose a maximum potency limit on cannabis products.
It also agreed that the House of Commons and Senate should be given 30 days to review regulations before they're implemented and that anyone fined for violating the law should have up to 60 days to pay, rather than the original bill's stipulation of 30 days.
As well, the committee passed an amendment specifying that a permanent resident who is sentenced to six months or less for breaking the law would not face an additional penalty of being found inadmissable to Canada and deported.
Most of the other amendments were technical in nature. Dean, the bill's sponsor, proposed 29 amendments.
Just prior to the committee beginning its clause-by-clause examination, Toronto Liberal MP Bill Blair, the government's point man on cannabis legalization, told senators that Bill C-45 is comprehensive, "thoughtfully designed" legislation that strikes a careful balance among diverse perspectives.
But Conservative Sen. Carolyn Stewart Olsen questioned that assertion, given the number of amendments proposed by Dean to correct "flaws" in the drafting of the bill.
"I don't see that that is thoughtful or well designed," she said.
Stewart Olsen also took issue with Blair's contention that legalization is going to be an evolving process, requiring ongoing monitoring, consultations and modifications to adapt to changed or unforeseen circumstances.
"Do you really think that an ongoing or a work in progress is applicable in this area of extreme social change for the country? … I would have thought, if you were going to do this, you would have monitored, you would have done your studies, you would have done all of this groundwork before bringing in the legislation."