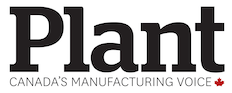 OTTAWA — Prime Minister Justin Trudeau is putting taxpayer money where his government's mouth is, promising to deploy both financial and legislative tools to ensure the disputed Trans Mountain pipeline expansion between Alberta and BC is able to proceed.
At the same time, however, Trudeau – speaking after a rare Sunday meeting (April 15) with the warring premiers from both provinces – concedes there is more his Liberal government is willing to do to protect the BC coastline from a possible oil spill.
Trudeau spoke at the end of a remarkable eight-hour stopover in the national capital, an unscheduled break from his overseas trip to accommodate the last-minute summit with BC's John Horgan, who has staked his government's survival on opposing the pipeline, and Alberta Premier Rachel Notley, whose province's economic health depends on it.
"The Trans Mountain pipeline expansion is of vital strategic interest to Canada," Trudeau said following the two-hour meeting. "It will be built."
It has been a week since Kinder Morgan announced it was halting all non-essential spending on the plan to build a second, bigger pipeline parallel to the existing one between Edmonton and Burnaby, BC. The company gave the Trudeau government until the end of May to reassure its investors the pipeline would be built, despite mounting opposition.
After the meeting, Notley and Trudeau exuded confidence the deadline would be met and the pipeline would proceed. Horgan, however, betrayed no evidence that their confidence had anything to do with him. If anything, the positions of the two NDP premiers appeared all the more entrenched when the meeting was over.
Notley said legislation to allow Alberta to cut oil supplies to BC, sure to send gas prices there soaring, would be introduced in the legislature this week. Horgan said a court challenge testing whether BC has the jurisdiction to regulate what can and can't flow through the expansion will proceed before the end of the month.
The chasm between them did not go unacknowledged by the prime minister.
"We must recognize that they remain at an impasse, which only the government of Canada has the capacity and the authority to resolve," he said.
As such, Trudeau said he has instructed Finance Minister Bill Morneau to sit down with Kinder Morgan to find a financial solution that will soothe their investors. He also promised legislation that would reaffirm Ottawa's authority to press ahead with a development deemed to be in Canada's national interest.
He said the negotiations with Kinder Morgan wouldn't play out in public, and he would not elaborate on exactly what the legislation will say.
Kinder Morgan, for its part, would not say whether it felt mollified by the day's events.
"Our objectives are to obtain certainty with respect to the ability to construct through BC and for the protection of our shareholders in order to build the Trans Mountain Expansion Project," the company said in a statement.
"We do not intend to issue updates or further disclosures on the status of consultations until we've reached a sufficiently definitive agreement on or before May 31 that satisfies our objectives."
Trudeau said the pipeline was approved by his government in 2016 after a rejigged environmental assessment and Indigenous consultation process, and only in concert with the Liberals' climate change and oceans protection plan. Approval came in consultation with the previous BC Liberal government, which gave its consent to the project after its own conditions were met.
Horgan's election last year changed that. His minority government exists at the pleasure of the Green party, and on condition of his continued opposition to the project. Trudeau made it clear that Horgan and his government are the ones wholly responsible for the impasse.
"I don't think we would be in this situation if the British Columbia government hadn't continued to emphasize its opposition to the project," Trudeau said. "That is why we are at this point right now."
RELATED
Horgan still blocking Trans Mountain after meeting with PM, Notley
The federal government can and will do more on the pipeline's potential environmental impact, he added. But he also accused Horgan of ramping up his rhetoric about environmental uncertainty and gaps in the federal oceans protection plan, without providing details.
"Unfortunately, over the course of almost a year, they have not specifically put forward proposals on how they would like to see us improve the oceans protection plan," said Trudeau. "It's something we very much are open to doing."
Horgan blamed the lack of specifics on the dispute itself.
"We have been working at the official level for some time laying out concerns, and I was encouraged that today's meeting will allow us to get back on track in that respect," he said.
A lack of scientific clarity on how diluted bitumen behaves in water, and a lack of political clarity over who is responsible to pay in the event of such a spill, are two of his chief concerns, Horgan added.
Indeed, knowledge is limited when it comes to how diluted bitumen – known colloquially as dilbit – interacts with water, and how best to contain and clean it up. Dilbit spilled into Michigan's Kalamazoo River from an Enbridge pipeline in 2010 cost billions to clean up, with parts of the river closed for years afterwards.
Notley, meanwhile, said she felt "a lot better" following the meeting – and that once Morneau's talks with Kinder Morgan were complete, the project would proceed.
"I'm quite confident that should these discussions end successfully, that the pipeline will be built – and that is good, because the pipeline is in the national interest," she said.
Before the duelling news conferences April 15 were even complete, Conservative Leader Andrew Scheer was front and centre, accusing Trudeau of sitting on his hands for too long and frittering away investor confidence in Canada as a whole.
"His damaging policies … have only led to more uncertainty and instability in Canada's resource sector," Scheer said, describing an energy sector that is now convinced that "Justin Trudeau does not want their business in Canada."
Alberta's Opposition leader, Jason Kenney, also said the meeting didn't bring the pipeline any closer to construction. He said government investment in the project would do nothing to solve BC's continuing opposition.
Kenney repeated his calls for the prime minister to penalize BC by withholding federal dollars for infrastructure and jobs training. He noted Trudeau's father would not have stood for what the Horgan government is doing – despite his reputation as an oil sands opponent.
"I believe that (former) prime minister Pierre Trudeau – who was no great friend of Alberta's energy industry – would not have tolerated the … lawlessness and violation of the Constitution that we are seeing right now," the United Conservative Party leader told reporters.