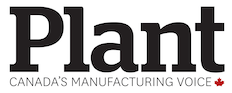 OTTAWA — BC Premier John Horgan says his meeting with Prime Minister Justin Trudeau and Alberta Premier Rachel Notley did nothing to end his ongoing efforts to block plans to expand an existing diluted bitumen line between the two provinces.
Horgan, Notley and Trudeau met today on Parliament Hill in hopes of finding a solution to the impasse between the two provinces, which is threatening to kill the expansion project.
Horgan says Trudeau laid out "legislative and financial measures" to push the project forward, but he did not elaborate. He did note, however, that Trudeau made no threats and made it clear he had no intention of punishing BC residents.
Privy Council Clerk Michael Wernick, Finance Minister Bill Morneau and Natural Resources Minister Jim Carr also took part in the meeting.
Horgan's opposition to Trans Mountain – rooted in part in the fact his tenuous NDP government depends on the support of the Green party, which staunchly opposes the project – is the main reason Kinder Morgan put the brakes on non-essential spending on the project a week ago.
Trudeau insists the Kinder Morgan pipeline is within federal jurisdiction and that Horgan's government has no authority to block it – a claim Horgan wants the courts to evaluate, and one with which he says he plans to press ahead.
Horgan's news conference was barely over before Conservative Leader Andrew Scheer was at the podium, laying the blame for the impasse squarely at the prime minister's feet.
"His damaging policies … have only led to more uncertainty and instability in Canada's resource sector," Scheer said.
The energy sector, Scheer said, is now convinced that "Justin Trudeau does not want their business in Canada."
Trudeau's cabinet approved the pipeline in 2016, following an interim environmental review process that included assessing things such as the emissions that will be created from producing additional fossil fuels that will flow through it. The cabinet decided the project, which will build a new pipeline that runs parallel to an existing one but can carry twice as much, was in the national interest.
Trudeau has argued repeatedly his government has put in place the environmental protections and policies needed to reduce the risks of an oil spill, and that building the pipeline to get Canadian resources to market is necessary for the Canadian economy.
Notley says Alberta will buy an equity stake in the pipeline, or even buy the whole thing if necessary.
Kinder Morgan, meanwhile, has given Trudeau until the end of May to find a solution that would provide their investors a measure of confidence that the project would be allowed to proceed.
The meeting, convened at the last minute Thursday as Trudeau was departing for the Summit of the Americas in Peru, marked the first time the three leaders have all been in the same room together to hash out the dispute.