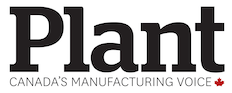 VANCOUVER — Pinnacle Renewable Holdings Inc. says it's moving forward with plans to redevelop an existing Smithers, BC, particle board facility to produce wood pellets.
The company is redeveloping the site under the Smithers Pellet Limited Partnership, in which it owns a 70% interest and West Fraser Timber Co Ltd. owns the rest.
Pinnacle says the facility will have an annual production capacity of 125,000 tonnes and will be linked directly by rail to its Westview Port Terminal in Prince Rupert, B.C.
The company says pellet production is expected to start in the third quarter this year and that it already has secured wood fibre supply and off-take agreements under long-term contracts.
The pellets will be burned to generate electricity as part of a growing practice to use the renewable resource in power generation.
Pinnacle says it is the third-largest producer of wood pellets globally with six industrial wood pellet production facilities in operation as well as new ones under development in Entwistle, Alta, and Smithers.