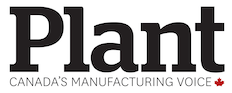 Late Tuesday, Clement stepped down as the Conservative justice critic and resigned his committee roles after admitting he sent sexually explicit images and a video to someone he thought was a consenting woman. The recipient then turned around and demanded money to not share the images publicly.
---
Related: Clement quits Conservative shadow cabinet after sharing explicit photos, video [Canadian Manufacturing]
---
Scheer said Clement brought the matter up with him last week, and that at a face-to-face meeting on Monday he was assured by Clement this was the first and only time he had done such a thing.
"New information became available today that suggests there are allegations that this is not an isolated incident and therefore I've asked Tony to resign from caucus and he has done so," a sombre looking Scheer said.
That decision came just four hours after Scheer said Clement would remain in the caucus because, while sending such images was a "terrible lapse in judgement," it appeared to be between two consenting adults.
Scheer wouldn't give specifics about any of the additional allegations that led to Clement's caucus departure but said a party or parliamentary investigation is possible.
"We have to wait and see what happens in the short term as to what types of complaints are officially raised to obviously respond to that once it happens," he said. "There is a process on Parliament Hill with the human resource officer so that is something that could very well happen."
Since the news broke, there have been numerous accounts on social media from young women saying Clement had made them feel uncomfortable online, direct messaging them late at night with questionable messages.
Clement's role on the relatively new national security and intelligence committee of parliamentarians is a particular concern because he was given top level security clearance for it.
Scheer said both the RCMP and the security officials in the Privy Council Office were investigating to determine if national security had been put at risk.
He wouldn't say whether an investigation is underway to determine if any other MPs have been targeted in a similar extortion attempt. He said there is a code of conduct for MPs that he expects them to follow.
"I don't know that too many people … have to be told not to share explicit images and videos with people that you haven't met but obviously this is a terrible decision, extremely poor judgment," Scheer said.
In a statement issued Tuesday night, Clement said he had exercised "poor judgement" and would be getting treatment so it wouldn't happen again. He said he is extremely sorry to put his family through "needless pain and humiliation."
Clement is married to Toronto lawyer and author Lynne Golding. They have three grown children.
Golding issued a written statement Wednesday to the Parry Sound North Star.
"As Tony mentioned in his statement, he will now be taking the action he needs to get help," she said.
"I am hopeful that in time we will resume the happy life we shared with our family and friends. I won't have anything more to say about this for reasons which I hope you will understand. I have made a number of commitments to my clients and my publisher and people in the community, most of which I intend to keep. Thank you for your supportive thoughts and respect for our privacy at this time."
Public Safety Minister Ralph Goodale wouldn't comment on the specifics of Clement's situation and said he didn't know whether Clement's place on the national security committee had anything to do with the alleged extortion attempt.
As a federal cabinet minister from 2006 until 2015, Goodale said Clement would have been warned about the threats he might face and the various tactics people might use to compromise Canada's national security.
The executive director of the committee secretariat confirmed that a similar warning was given to all committee members shortly after they were appointed.
"In fact, we regularly review our security obligations, given how important this is to our credibility," said Rennie Marcoux.
The weekly Conservative caucus meeting went on as usual Wednesday, although all but one MP, Lisa Raitt, found a way to get into the meeting room without walking through public spaces. Raitt wouldn't comment on the Clement situation as she walked through the rotunda in Centre Block on her way to the meeting.
Prime Minister Justin Trudeau also refused to comment.
Clement is a well-known MP who has been part of the Ontario and federal conservative parties for several decades. He was an Ontario cabinet minister before moving to the federal realm. He has been an MP since 2006, was a cabinet minister in the portfolios of health, industry and treasury board for nearly a decade, and has been one of the most prominent members of the Conservative party in Opposition since 2015.
Clement ran twice for the federal leadership, losing in 2004 and withdrawing from the 2017 contest early to support Maxime Bernier.
In addition to his role on the national security and intelligence committee, Clement was the vice-chair of the justice committee.
Raitt has taken over for him as the Conservative justice critic for the time being.
—with files from Jim Bronskill.
OTTAWA—Andrew Scheer says he has asked Tony Clement to leave the Conservative caucus after more allegations of sexual impropriety were brought to his attention.