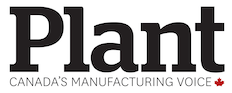 HALIFAX—It began with a maverick MP throwing a hand grenade into the party he once tried to lead and ended with contentious debates on abortion.
The three-day Conservative policy convention in Halifax was anything but boring.
But with Maxime Bernier now recruiting members to his own party, while some "grassroots" Tories continue to push divisive issues into the limelight, concerns have emerged about rifts developing within the Conservative Party of Canada.
Party leader Andrew Scheer says he is not worried.
People who supported Bernier did so because of the ideas he promoted, Scheer says—ideas that are largely the ideology and policies of the Conservative party.
"When you're talking about free enterprise, when you're talking about unleashing the power of the private sector, getting government less involved in managing the economy and leaving that more and more to free enterprise—those are things our party stands for," he said.
"All those people who are really excited to have a government that prioritizes those things find themselves at home and welcome and a main part of the party as it is now."
But as the convention came to a close on Saturday, it became clear there are some voices within the Conservative party that are more socially conservative than Scheer seems willing to go with his policies.
Calling themselves "grassroots" members during policy debates, groups of delegates pushed forward several resolutions involving abortion, euthanasia and gender identity. The most high-profile proposal, which aimed to remove reference to a future Conservative government regulating abortion, was narrowly defeated in a vote on Saturday.
The debates on these resolutions revealed factions within the party pushing to have some of their more socially conservative views welcomed under the big blue tent.
"We are not the Liberals, we are not the NDP. We do not tell our members what to think or what to say. We let members of Parliament have a free vote on most moral issues, but this is in our policy book saying they don't have a free vote," Patrick Hanlon from St. John's, N.L. said of the party's existing abortion policy.
"We need to take it out. We need to support democracy, freedom and liberty for all."
Saskatchewan MP Rosemary Falk likened the abortion resolution to a "values test" within the party.
Some delegates were even passing out handouts dictating how "Conservatives for real Conservative values" should vote on the more controversial resolutions.
Despite this, Scheer reiterated his pledge not to reopen debate on abortion or any other divisive social issues, opting instead to focus on areas of consensus within the party.
He did, however, say he will defend the rights of those who want to question Prime Minister Justin Trudeau on diversity.
During his keynote speech Friday night, Scheer warned Canadians away from what he called the "forces of political correctness," which he believes are converging on contrary ideas "and even on legitimate criticism."
He cited Trudeau's confrontation last week with a woman at a campaign event in Quebec, where the prime minister parried questions about the cost of irregular border-crossers coming into the province with accusations of racism and "intolerance."
In an interview with The Canadian Press, Scheer dismissed any notion he is defending free speech for those who may be intolerant of immigrants, in light of the fact Quebec heckler is tied to the anti-immigrant group the Storm Alliance.
"Lots of Canadians have major concerns about the impact that this current situation on the border is having—not just on the ability for municipal and provincial governments to serve Canadians, but also what it means for new Canadians who are waiting to be reunited with a loved one who is going through the immigration process the right way," he said.
"The reaction is always the same—to smear and insult rather than actually answer the question."
Meanwhile, organizers had planned this convention to be Scheer's big week to introduce himself to Canadians and offer a broad vision for the party as an unofficial kickoff to the 2019 campaign.
Instead, he was largely forced to react to Bernier's dramatic resignation and remain on the defensive against the Quebec MP's personal attacks.
Looking ahead, Scheer said his biggest challenge will be to make himself more known to Canadians.
"The prime minister enjoys celebrity status, he's front-page news when he changes his clothes or when he doesn't wear clothes, so that's what I'm up against," he said.
"I recognize that, I've got a lot of extra work I'll need to do, but I'm happy to do it."