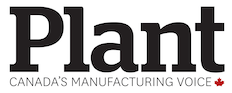 MONTREAL — Bombardier Inc. is raising $638.4 million in an offering of shares as the company continues its turnaround plan.
The plane and train maker has signed a deal with a syndicate of underwriters who have agreed to purchase 168 million class B Bombardier shares at a price of $3.80 per share on a bought deal basis.
The underwriters have also been granted an overallotment option for up to an additional 25.2 million class B shares. If the option is exercised in full the financing will grow to $734.1 million.
Bombardier shares closed at $4 on the Toronto Stock Exchange on March 5.
Shares in the company have surged in recent months, helped by improved results and a win in its trade fight with Boeing.
The US International Trade Commissioners voted 4-0 in January that Boeing didn't suffer harm from prospective imports of C Series planes.