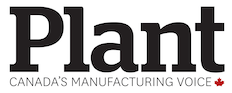 OTTAWA — The case for the free enterprise system is being lost in the national conversation. And those who believe in the economic and social benefits of entrepreneurship, markets, and profits are partly to blame, says Munk Senior Fellow Sean Speer.
In his Macdonald-Laurier Institute (MLI) commentary, "Rediscovering the Case for Enterprise," Speer accuses governments of targeting entrepreneurship and success. Examples he cites include minimum wage increases, the dramatic rise in payroll taxes, including EI and CPP, and higher-income earners paying a greater share of income taxes than at any time in the past 30 years.
Politicians are simply responding to the public on this issue, he says. "The Canadian public has become disconnected from entrepreneurs, skeptical of business motives, and is losing confidence in the free enterprise system."
He notes the following:
• 70% of Canadians believe that almost all the economic gains of the past two decades have ended up in the hands of the top 1% (Valpy 2017).
• Half of Canadians say they do not trust business – only slightly fewer than the media and politicians (Edelman Insights 2017).
• 54% of Canadians think high-income earners should pay higher taxes (Siekierski 2017).
• 40% of Canadians disagree with the notion that "most people are better off in a free market economy." (Pew Research Centre 2017).
He urges those who support markets need to find their voice – to focus on the big picture, provide an opportunity agenda for those sidelined or dislocated by change, and play a more positive role. (Listen to MLI's podcast)
MLI is an Ottawa-based think tank.