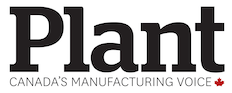 HALIFAX — Nova Scotia has introduced legislation implementing the Canadian Free Trade Agreement in the province.
The government says the Canadian Free Trade Agreement Implementation Act includes provisions that make it enforceable in Nova Scotia on labour mobility and other areas.
The free trade agreement was signed in principle in 2016 by provincial and territorial governments and came into effect in July 2017.
The agreement includes provisions for binding dispute resolution and labour mobility enforcement.
Provinces have until the end of this year to have an enforcement mechanism in place.
Nova Scotia says more than half its trade is with other provinces, totalling over $8.4 billion in exports of goods and services in 2016.
"At its core, the Canadian Free Trade Agreement is designed to reduce trade barriers and enhance the flow of goods and services, investment and labour within Canada," Trade Minister Geoff MacLellan said in a statement.
"Interprovincial co-operation and trade is critically important in creating jobs and opportunities for Nova Scotians and Canadians."