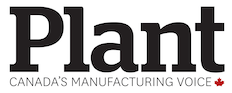 LINCOLNSHIRE, Ill. – GF Machining Solutions and GF Piping Systems are expanding their presence in Canada with a new joint headquarters housing direct sales and service support.
The companies have broken ground for a 67,000-square-foot facility located in Vaughan, Ont.
GF Machining Solutions is a provider of machine tools.
The new Canadian headquarters will feature a 4,800-square-foot demonstration and distribution centre that the companies say will streamline the sales and acquisition process for customers as well as help shorten delivery times.
John Giroux, country manager of GF Piping Systems, said the new facility will expand warehouse space and inventory by 100% for more availability of and access to all industrial and utility products.
"To further support Canadian customer needs, there will also be an expanded custom fabrication area along with clean room and header capability up to 24" diameters," said Giroux.