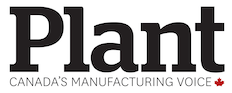 REGINA — Fertilizer giant Nutrien Ltd. says it will temporarily lay off up to 1,300 workers at two of its potash mines in Saskatchewan.
The layoffs are to affect staff at the Vanscoy mine this month and the Allan mine in early May.
Will Tigley, a company spokesman, says some essential staff would remain at both facilities.
According to Nutrien, the layoff is directly related to rail transportation backlogs, the possibility of a Canadian Pacific Railway strike and growing inventory.
The company says layoffs aren't unusual and they could last for days or weeks.
Premier Scott Moe called on the federal government to put pressure on the railways to improve service.
"1,300 Saskatchewan people now temporarily out of work because sheds full of potash can't get on rail to market," Moe said Thursday on Twitter.
"This is a direct result of the federal government not taking action where there is a huge problem, and they have clear authority to fix it."
Canadian National Railway says it had a tough January meeting orders from Nutrien but was able to move all orders in February and March, and it has taken on additional orders.
Canadian Pacific Railway also responded to the layoffs.
"CP continues to work closely with our potash customers, delivering record levels of potash exports in the first quarter," CP spokesman Jeremy Berry said in an email.
"We expect strong demand to continue through the remainder of the year and look forward to delivering for our customers."
Nutrien formed at the start of the year out of the merger of Potash Corp. and Agrium Inc.
In February, Nutrien CEO Chuck Magro said the global market for potash looked strong with robust demand, but with more supply from competitors coming on-line this year the company would have to reassess the market as the year progresses.