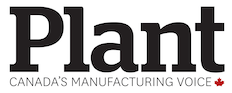 SASKATOON — Nutrien Ltd. says it will cut about 80 jobs at its Vanscoy potash operation in Saskatchewan as part of an efficiency push.
The fertilizer giant says the job cuts will take place in the fourth quarter this year and include about 30 staff and 50 hourly positions.
The company says the changes are meant to make the Vanscoy operations more efficient as it looks for synergies following the merger of Potash Corp. and Agrium Inc. to form Nutrien at the start of the year.
The two companies had said they expected to achieve $500 million in cost savings through the merger. In May, Nutrien said it had achieved $150 million in cost savings including through unspecified staff reductions in March.
The global potash industry has struggled in recent years as increased competition has put significant pressure on prices for the fertilizer.
Nutrien says it has provided opportunities throughout the year for Vanscoy employees to transition to other roles, and will provide severance packages and transition programs for affected employees.
The Vanscoy potash mine and processing plant will have about 585 employees following the latest cuts.