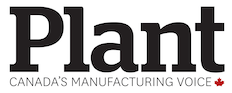 HALIFAX — The federal government is investing $9.4-million in four projects that will generate energy from ocean tides and currents in Atlantic Canada.
Tidal energy as a renewable energy has the potential to reduce greenhouse gas (GHG) emissions by replacing electricity generated from fossil fuels.
The investments include:
The first project was funded through Natural Resources Canada's (NRCan) Energy Innovation Program.
The second project was funded through NRCan's Clean Growth Program.
Funding for the remaining projects comes from NRCan's Emerging Renewables Power Program.