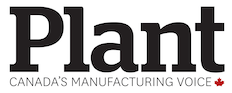 RICHMOND, Va. — DowDuPont Inc. says it is investing $50 million in its global operations that make Kevlar, a high-strength fiber that's manufactured at a Virginia plant, among other locations.
The Richmond Times-Dispatch reports the investment will go toward upgrading and modernizing equipment to improve production, quality and automation.
The company didn't say how much of the $50 million would be invested at the company's Spruance plant in Chesterfield County. John Richard, a company executive, says the money won't mean additional hiring at the plant, which employs about 1,800 people.
Kevlar also is manufactured in Ireland and through a joint venture in Japan.
It is used in bullet-resistant vests and other protective apparel such as gloves and boots. Richard says the investment is the result of "strong demand" in global markets.